Our winter 2012 My Vet's the Best finalists have been chosen! Read their stories and vote daily through February 11th and help decide who wins $1,000 to treat needy pets. The nominator will also win a $200 cash prize.
In alphabetical order, the finalists are: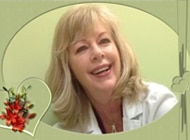 Dr. Georgia Maureen Bushnell of Homestead, FL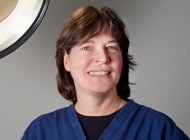 Dr. Lori Cabell of Norristown, PA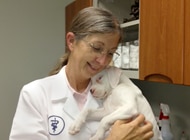 Dr. Helen Campbell of Florence, NJ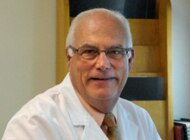 Dr. Dave Hallstrom of Edina, MN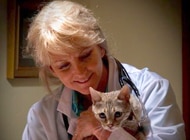 Dr. Nancy Matthews of Valley Center, CA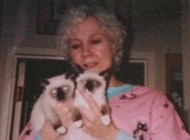 Dr. Linda Steelman of Las Vegas, NV
Four times per year, Pets Best Insurance awards $1,000 to a winning veterinarian to treat needy pets, and $200 cash prizes to the pet owners who shared their winning stories. Hundreds of vets are nominated each quarter, complete with heartwarming and sometimes harrowing stories, and thousands of votes are cast.
Make sure your voice is heard! Read about our winter 2012 finalists, then vote today and every day through February 11th, 2013. You can also nominate your vet in My Vet's the Best 2013. You don't need to be a Pets Best Insurance customer to participate, and you can read the Official Rules here.