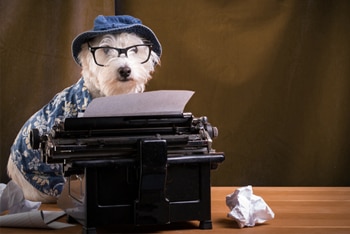 My Vet's the Best is back for 2013! The team at Pets Best Insurance is excited to offer a third year of this hugely popular promotion that rewards four of the best veterinarians with $1,000 each to treat needy pets.
If you nominated your vet in a past year, thank you. And please nominate him or her again, as we start with a clean slate each January. Four times in 2013, we'll choose six finalists and invite the public to vote and choose the big winner. In addition to the vet prize, each winning nominator will receive $200.
Nominations don't have to be lengthy if they include the right details. Here are a few tips that may help your story rise to the top:
1. Tell us how your vet helped your pet, specifically.
Readers may be more likely to connect with personal stories, so focus on a specific incident that really made a difference in the life of you and your pet.
2. Tell us how your vet goes above and beyond.
By nature, veterinarians tend to be generous individuals who offer extended office hours and return phone calls on weekends. In addition to services like this, how else does your vet go the extra mile?
3. Tell us about any pet-related organization your vet supports.
If your veterinarian volunteers at a shelter or trains K9 police dogs, for example, be sure to include those details. We want to be sure we recognize all the efforts of your vet – not just what happens during office hours.
And remember, you don't have to be a Pets Best Insurance customer to participate. Nominate your vet today and watch for finalist announcements and voting periods in April, July, October and January!