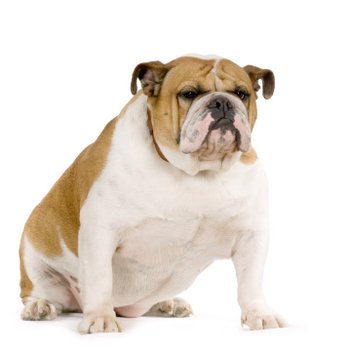 I have worked for Pets Best Insurance as a sales agent for over three years. I'm licensed and very passionate as well as knowledgeable about pet insurance, but I'm not a pet owner– yet.
Some people think it's odd I work in the pet health insurance industry without having a pet, and I'm frequently asked, "How can you sell pet insurance if you don't own one?" The sad answer is that to date, our housing situation has not allowed us to own a pet.
Nevertheless, I can't wait for the day when I'll be able to adopt the English Bulldog (we've pre-named, "Chew") I've always longed for. And when "Chew" does become part of my family, you better believe that he will have a pet insurance policy with Pets Best Insurance. Cat and dog insurance is a solid product that can help save pet owners money and protect the special bond between pet and owner.

Or Call 877-738-7237 to speak with a Pets Best Insurance Agent to Add a Pet to Your Current Policy
You're probably reading this because you're already a pet owner and lover. And you may even consider your pet to be your "child." With preparations for "Chew" on the horizon, I can't help but feel like I already have a little puppy. His name is Jaxon and he is my 20-month-old son. In fact, his nickname is even "Puppy." The similarities between him and a little dog are striking and entertaining. For example: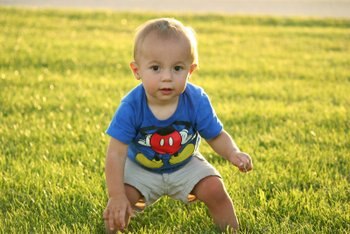 1. He runs around in circles, either chasing his bigger sister or trying to catch himself.
2. When he is not running, he has a subtle skip – almost as if he prances around the house.
3. He doesn't talk. Instead he grunts, cries, or sort of points with his eyes.
4. He actually does a great puppy impression – although he doesn't do it on demand.
5. He likes to cuddle around my leg and get patted on the head.
6. He is a messy eater. By the time he is done, food is spilled all over and his face is dripping.
7. He enjoys climbing on couches and jumping off.
8. Although he doesn't chew on shoes – he takes a bite out of pretty much everything else.
9. He loves going on walks.
10. He loves to wrestle. And he especially loves to sit on my lap.
11. When he gets tired from running, he sticks his tongue out and pants a lot.
12. He loves to spend time with his daddy.