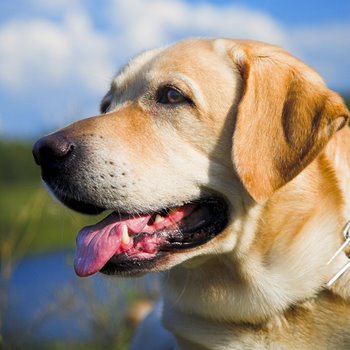 Although I never knew much about pets or pet health in general, I've been a die-hard pet lover since the day I came home from school in the 2nd grade and met a gorgeous, 50 pound yellow Lab mix that my mother had adopted from the shelter.
I didn't know a dog would start living with us that day, and I don't think my mom did, either. She only visited dog rescue shelters out of curiosity, and when she saw the petite Lab with the brown nose, she asked to meet him. When his gate was opened, he sat in front of my mother and lifted his paw to shake. "I'll take him," she said.
I was only 8-years-old at the time, I have one distinct, life-changing memory from childhood thanks to that dog. One day, I realized that he was there to meet me every day when I came home from school, and that he just loved laying next to me no matter what room of the house I was in. It was then that our relationship changed from housemates to best friends, and also when my biased belief that Labradors are one of the best dog breeds began. It was around then that I also began to get a deeper understanding of pet health, and behavior.
A recent study at the University of Zurich found that children become less selfish around age 7 or 8. For me, the catalyst to this lesson was a lovable Lab, appropriately named Buddy by my father. Buddy was always with me growing up, and that included a cameo in my high school senior pictures.
The summer after graduation, before I moved away for college, I learned another life lesson thanks to Buddy. One day out of the blue, he died peacefully in our back yard. Even though he was no longer with me, his immeasurable love gave me so much. Buddy taught me love, tolerance and friendship. He was the best buddy a kid could ask for.