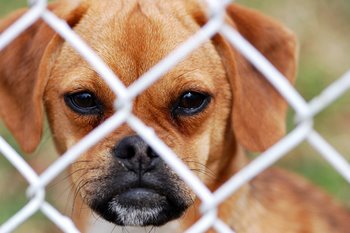 Posted by: H.R.
For Pets Best Insurance
During the month of June, dog lovers and pet insurance enthusiasts can help donate food to shelters just by enjoying Facebook or Twitter like they always do. PEDIGREE® Brand dog food will donate a pound of food to shelter dogs every time someone interacts with the Every Dog Deserves campaign via social media.
According to a press release announcing the campaign, "Whether it's a Facebook status update, a tweet, an @reply, a re-tweet, a photo upload of their four-legged friend, a status 'like,' or wall post – any social media engagement directed at the PEDIGREE® Brand will help feed dogs in need."
The campaign will donate up to 100,000 pounds of dog food to shelters, and dog lovers can help by visiting the Facebook page (Facebook.com/pedigree) or following @PedigreeUS on Twitter and speaking up about what every dog deserves. Here are some starting ideas:
Every Dog Deserves Good Health
Just as kids would skip the dentist and eat candy for breakfast without guidance, pet health relies on its owner. Regular vet visits supplemented with dog insurance can help catch issues before they start to bother a pet or become serious. No dog deserves to be in pain, and when they are, they aren't great at communicating what's wrong.
Every Dog Deserves Daily Walks
It's great to have a dog waiting at the door after work. But was he by that same door before work, too? Humans would go stir-crazy being locked inside day in and day out, why wouldn't dogs? Daily walks are not only great for pet health, they are amazing, natural emotional boosters and stress relievers as well. Starting a daily walking routine is often the first course of action for destructive dogs, who are looking for an outlet to vent excess energy.
Every Dog Deserves Boundaries
Dogs love to play and have a good time, but pet safety means setting boundaries. Pushy dogs may benefit from rules being set on when they are allowed on the furniture. Frisky puppies need to be protected in a home that has been puppy-proofed. This means tucking away electrical cords that could be chewed on, not laying out food, and gating off unsafe areas of the home.
Every Dog Deserves a Loving Family
Dogs are pack animals. They don't care as much about having a yard to run in or a large house to live in as they do about having together time with their pack—their family. For a dog, a little love goes a long way.