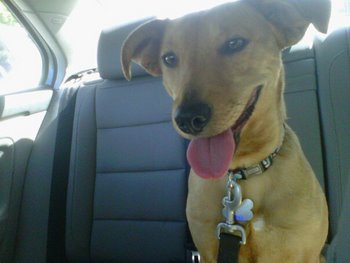 By: Dr. Fiona Caldwell
Idaho Veterinary Hospital
For Pets Best Insurance
August 26th is National Dog Day! This day serves as a reminder for us to take a moment to thank the many dogs that impact our daily lives. This includes working dogs that save and enhance people's lives every day in their jobs as police dogs, search and rescue dogs, and service dogs for disable people, amongst many others. It also helps us to pause to thank our furry family members for the unconditional daily love they share with us. If you don't yet have pet insurance for your four-legged best friend, consider giving him the gift of dog insurance on this special day!
Perhaps most importantly, this day is meant to bring awareness to the millions of homeless dogs in overcrowded shelters and educate people about animal abuse. Dogs have the ability to teach us about unwavering loyalty, patience and have an amazing capacity for love. National Dog Day allows us to devote one day to show our appreciation for the ways our canine friends positively impact our existence.
There are many ways that you can help celebrate National Dog Day. Even if you don't have a dog, you can donate to your local animal shelter, volunteer to walk the animals, or help bathe and feed them.
You can post on your social networking page about animal abuse to help raise awareness. You could also consider adopting a pet from the humane society if it's an idea you've been toying with. You can call a friend with dogs and go for a hike or walk together, or take the dogs to the dog park. You could donate old towels and bedding you no longer use to the local shelter.
It is plenty easy to honor National Dog Day if you do have a dog too! How about ensuring that your pet is up to date on vaccinations or enrolling in pet health insurance? You can spend extra time doing something they love, like riding in the car, walking or chasing a ball.
You could also teach your dog a new trick, trim their toe nails or have them groomed. In honor of the day, you could also show your doggie love by purchasing a new toy or collar for them. You could even bake pet safe/healthy treats for them, take them to the dog park, or have a doggy play date with a friend with dogs!
If it's still warm enough where you are, find a kiddie pool for your pup to wade in, or turn the sprinklers on for them to run through. If your work allows pets, consider bring them to the office with you. It might be enough to give them just a little more attention that day!
However you chose to celebrate National Dog Day this August 26th, remember to be thankful for the unconditional love and hardworking nature of our canine friends!