Posted by: H.R.
Pets Best Insurance Editorial Manager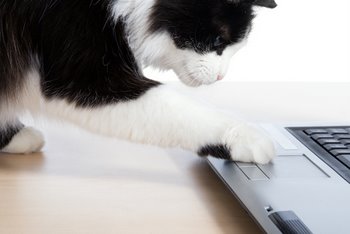 Finding pet insurance online is simple. You can do this as easily as typing the term "what's the best pet insurance" into a search engine to begin your research.
You'll likely be met with numerous pages of information about different pet insurance companies offering pet plan insurance.
The problem is you may not know which of these companies actually offers pet care insurance that is worth the price of the policy. Some companies may offer the lowest monthly premium but little coverage when your pet needs it– and some companies may have caps on the percentage that they will reimburse pet owners. When you buy pet insurance online, make sure you clearly understand the plan and the coverage provided.
The advances in veterinary care now provides treatment options that may not have been available before. With these new options comes increases in the expense of owning a pet. Health insurance for pets allows pet owners to get treatment for their pets without worrying about financial repercussions.
Before you buy pet insurance online, be sure you are clear on what is covered and more importantly how much of the actual veterinarian's bill are they are going to reimburse you. Be cautious of companies with benefit schedules that limit your treatment options and the amount they will reimburse for the treatment.