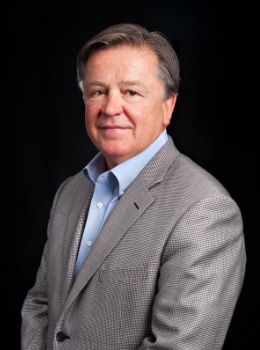 Dennis Steadman offers extensive background in business and veterinary pharmaceuticals
BOISE, Idaho – Pets Best Insurance Services, LLC, a leading U.S. pet health insurance agency, announced today that Dennis Steadman, a recognized business leader across the U.S. and abroad, has joined the agency's Board of Directors.
Steadman offers more than 35 years of experience as a successful entrepreneur and serving in executive roles with prominent multi-national companies, including a successful veterinary pharmaceutical company he built from the ground up.
Prior to joining Pets Best board, Steadman served as president, CEO and director of Velcera, Inc., an animal health company he developed from concept into a thriving business that was eventually acquired for $160 million. In addition, Steadman served as a senior executive with Merial and Merck, both international developers, manufacturers and distributors of pharmaceuticals.
He has also worked as a consultant for numerous Fortune 500 companies and founded Valorum Associates, a company providing strategic and organizational advisory services. He is currently chairman of the board at Piedmont Pharmaceuticals, LLC, a specialty pharmaceutical company focused on animal health therapeutics.
"Dennis' extensive background in the veterinary industry will serve as an asset to Pets Best's efforts to help pet owners afford veterinary care and essential pet medication," said Greg McDonald, CEO of Pets Best. "We look forward to working alongside him as we continue to serve as a trusted partner for pet owners across the nation."
Steadman has achieved numerous accomplishments throughout his career, including the creation of a successful venture-backed start-up, as well as forming and implementing innovative veterinary pharmaceutical distribution models in both America and Japan that have been in use for decades. He also designed and executed the successful merger and integration of two multinational veterinary pharmaceutical companies in North America.
"Pets Best strives to recruit the most talented and experienced professionals for its board of directors to ensure we provide the highest quality of service for pet owners," said Dr. Jack Stephens, founder and director of Pets Best. "Dennis' business acumen and notable reputation in the animal health industry make him a valuable addition to the board."
Pets Best is a nationwide pet insurance agency for dogs and cats, selling insurance plans in all 50 states and Washington, D.C.
About Pets Best Insurance Services, LLC
Dr. Jack L. Stephens, founder and director of Pets Best, founded pet insurance in the U.S. in 1981 with a mission to end euthanasia when pet owners couldn't afford veterinary treatment. Dr. Stephens went on to present the first U.S. pet insurance policy to famous television dog Lassie. Pets Best provides coverage for dogs and cats. Dr. Stephens leads the Pets Best team with his passion for quality pet care and his expert veterinary knowledge. He is always available to answer questions regarding veterinary medicine, pet health and pet insurance. The Pets Best team is a group of pet lovers who strive to deliver quality customer service and value. Visit www.petsbest.com for more information.
Pet insurance coverage offered and administered by Pets Best Insurance Services, LLC is underwritten by Independence American Insurance Company, a Delaware insurance company. Independence American Insurance Company is a member of The IHC Group, an organization of insurance carriers and marketing and administrative affiliates that has been providing life, health, disability, medical stop-loss and specialty insurance solutions to groups and individuals for over 30 years. For information on The IHC Group, visit: www.ihcgroup.com. Additional insurance services administered by Pets Best Insurance Services, LLC are underwritten by Prime Insurance Company. Each insurer has sole financial responsibility for its own products.
Pets Best is a proud member of the North American Pet Health Insurance Association (NAPHIA).
###