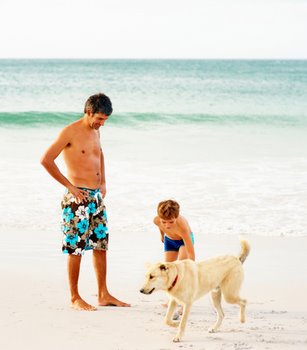 Your pet is a beloved member of your family. As a pet parent, you want to keep your companion healthy and happy. Good veterinary care is a critical component of being a responsible pet parent. As a pet owner in California, you want to do what's right for your furry friend but also keep costs down. California pet insurance allows you to do both. But it's important that you understand the coverage parameters of any pet health plan you are considering.
Quality, comprehensive, affordable pet insurance coverage should also take care of your companion throughout California as well as in other states, not just in your city or town. Be sure your plan offers coverage for your pet when you travel, even outside of the U.S. It's important to check to see that any licensed veterinarian (generalist, specialist or emergency-care) can treat your pet within California, in other states and countries. This is especially crucial if you often are traveling with your pet.
Costs of Veterinary Care Rising
Having a good pet insurance plan is now more of a necessity than ever. Fees for veterinary services are steadily increasing, often as much as doubling every 13 years! Our pets are also living longer and we want to give them a good quality of life. As pets age, they often need more extensive vet care. Unfortunately, our incomes may not keep up with the rising vet costs and our pets' needs. Pet parents all over California can gain more peace of mind with a pet health plan.
Indemnity Pet Insurance
Pet insurance plans are called "indemnity plans," which means that you pay for your vet's covered services to your pet upfront. You then submit claims to your pet insurer to get reimbursement after you have met any deductibles and paid your co-payments. States usually have different regulations regarding insurance and pet insurance companies insuring your pet in California must comply by the state Department of Insurance guidelines.
Check on the website of any pet insurance plan you are considering. Often the underwriters for a pet insurance policy will have information listed there, or you'll be directed to a link with helpful guidelines. Find out if there are any particular aspects of the pet insurance plan that may affect your pet that are specific to California's insurance regulations.
So make a good choice in your California pet insurance plan and travel with your pet buddy, enjoying freedom from worry if he should need vet care while on the road with you.