Posted by: H.R.
Pets Best Insurance Editorial Manger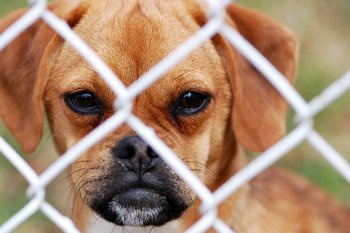 Once you have decided that your family is ready to take on the responsibility of a new dog, the next step is deciding what type of dog will be the best fit.
According to Liam Crowe, CEO of Bark Busters and a master dog behavioral therapist, "A dog's breed and temperament, combined with your lifestyle and personality, all play an important role in determining what kind of dog is the best fit for you."
Finding a dog that matches the personality and lifestyle of a family will allow the dog to thrive in his new home. Before heading to your local shelters, research the different dog breeds and educate yourself on the characteristic of the breeds.
It's also important to begin researching pet insurance and determining which coverage will be the best option for your new dog. Some dog insurance companies may have age or breed limitations, so it is important to find the best pet insurance for the dog you select.
The type of dog you adopt should match up with your own lifestyle and activity level. Do you live in a house or an apartment? Do you like to jog or go hiking or do you prefer less physical activities? Choose a dog breed that has a similar activity level as you and your family.
If you have a family with children, then you will want to choose a dog breed that is known to be good with kids. Some breeds are better suited than others for a house with children. The size, temperament and age of a dog should be taken into consideration in this case.
Once you have decided on the type of dog that would be the best fit for your family, visit your local shelters to find the dog that meets this description. If there aren't any shelter dogs that meet your requirements, check other shelters in the area. It is better to wait on the perfect dog than to get a dog that isn't the perfect match.