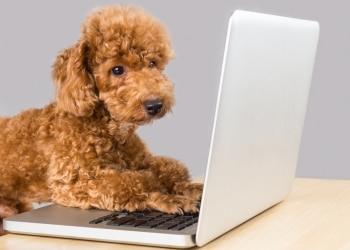 By Therese Pope, a freelance writer based in California.
How to File a Pet Insurance Claim
Pet health insurance is a wise investment, especially when your family pet becomes suddenly ill or injured and you're faced with costly vet bills. In 2013, the North American Pet Health Insurance Association (NAPHIA) reported claim reimbursements as high as $40,000. Pet insurance providers can quickly reimburse you for claims so you're not out of pocket for thousands of dollars in vet bills.
With pet insurance claims, you first pay for vet services and then file a claim. The claim is then processed by your pet insurance provider and you are reimbursed for all eligible expenses.
By following these steps below, filing a pet insurance claim is a fast, convenient process that allows you to be reimbursed for vet expenses.
Step #1 Observe waiting periods before filing claims
After enrolling in a pet insurance policy, companies require a waiting period before you can file your first claim. For example, HealthyPaws requires a 15 day waiting period after your policy's effective date before accidents and illnesses are covered; Trupanion requires 30 day waiting period for illness coverage; and Pets Best requires a 3 day waiting period for accident coverage and 14 days for illness coverage.
Step #2 Fill out and sign claims form
First, download a claim form from the company website or request a form to be emailed or mailed to you. Some companies, such as Pets Best, have an online claim form as well, that you fill out and submit online. Fill out all necessary information on the claim form and submit to the company.
Insurance companies require that you include a paid, itemized vet bill/receipt that reflects the type of services your pet received and shows you have paid the charges. Please note this is different than an itemized list of services or an unpaid invoice, that doesn't show payment has been made.
Step #3 File your claim
File your claim within the appropriate time frame of the date your pet received vet services. Insurance providers such as Pets Best require you to file claims within 180 days of the date of service. File your claim promptly so your provider can apply any eligible payments towards your deductible.
Filing a claim is typically fast and convenient. With most companies you can submit claims through email, by fax, or standard mail. A few companies, such as Pets Best, allow you submit your claim online through your customer account. If you mail your claim form to your insurance provider, make a copy for your records (just in case the form gets lost in the mail).
Step #4 Get reimbursed
Once your pet insurance provider receives your form, your claim will be processed. Sometimes companies require additional medical records from your vet so that might hold up the process by a few days. Additionally, if required information is missing from the claim form, that can also delay the processing time.
Most insurance providers average two weeks to process claims, but Pet Best averages a process time of within 5 business days. For the fastest reimbursement time, some providers including Pets Best, offer direct deposit of reimbursement checks. Otherwise, claim checks are cut and mailed to you.
Helpful Tip:
When evaluating pet insurance providers, be sure you have a thorough understanding of their claims process. This will help alleviate you from being stuck with huge out-of-pocket vet bills for long thanks to a quick turn-around-time of the claims process.
Pets are Family and Deserve the Best Vet Care!
Get a Quick, Free Pet Insurance Quote Online
or Call Pets Best at 877-738-7237