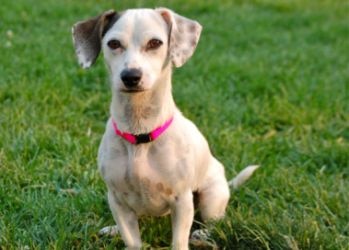 By Coleen Ellis, founder of Two Hearts Pet Loss Center, and guest blogger for dog insurance and cat insurance provider Pets Best Insurance.
For many pet parents, the thought of not fully taking care of their pets is inconceivable.  After all, many pet parents cover every base for their precious pet including monthly heartguard treatments, flea treatments, annual check-ups, proper pet insurance, and everything else that constitutes the caring love that we have for our furry friends.
Many pet parents are turning to the creation of a pet trust, or a Pet Protection Agreement, to completely spell out the care desired and needed for a pet in the event the pet owner(s) pass away or can no longer take care of their pets.
While many pet parents will include their pets in their will, it's important to note that a will is often not read until weeks after a funeral.  Therefore, there will be some time that passes between the pet parent's death and the reading of the will where it will be important to specify the care needed for the pets.  This will be where the Pet Protection Agreement will be executed to make sure the continuum of care is enacted until the final will is put into play.
How to Start Creating a Pet Trust
Forty-four states now recognize pet trusts as binding agreements in the court of law.  With websites like LegalZoom.com and PetTrustLawyer.com, families now have the opportunity to document the desired care, in life and death, of their pet.
Even more so, these legal tools also allow the opportunity to set aside funds to carry out the desired wishes for the pet. In addition to great web site resources, you may need to contact a local attorney for additional information.
According to Legal Zoom, here are the components of a Pet Protection Agreement:
A Pet Protection Agreement® is a simple agreement that allows you to name a pet guardian to take care of your pets, and gives you the ability to leave funds to care for your pets.  This document will be a:
A personalized agreement that covers all current and future pets
Community of Care provisions to preserve your pets' well-being
Ability to provide instructions for each pet's wants and needs
Please note that while pet insurance does not cover these activities, Pets Best finds it to be important information pet owners should be aware of.
Like this important Pet Parent information?
Sign up for our free monthly e-newsletter!