Posted by: H.R.
Pets Best Insurance Editorial Manager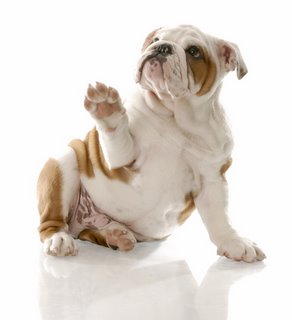 Bringing home a new puppy can also bring on uncertainties. You may worry if you're doing what's best for your new puppy. And choosing the best puppy dog food for your pet is an easy way to ensure he's in good dog health care. Your puppy may also have and have fewer of the puppy problems that can come with feeding him a low-quality food.
When choosing a food for your puppy, choose food based on the puppy's size and breed. Large breed puppies should be fed a food formulated for large breeds, while small breed puppies should be fed a food that has smaller pieces than regular puppy food.
Choose a puppy food that contains high quality ingredients, such as meat or fish. Make sure these are among the first ingredients listed. Avoid dog foods that list corn as the first ingredient. Corn is a filler ingredient that has no nutritional value to dogs.
Puppies with diarrhea can benefit from eating a high quality food. High quality foods are easier for puppies to digest, which decreases their chance of having diarrhea and other pet health issues. This also provides the nutrients that growing puppies need. When switching puppy foods, do so gradually as to avoid further intestinal upset.
High quality dog food will cost more per bag than lower quality food. The cost of feeding a high quality food and lower quality food is virtually the same. With a high quality food, the dog only needs to eat a small quantity of food to meet his nutritional needs. With a lower quality food, the dog needs to eat a larger amount of food to consume the nutritional values needed.
For more information on which pet food is right for your dog's health care needs, talk with your veterinarian.