Posted by: HR
For Pets Best Insurance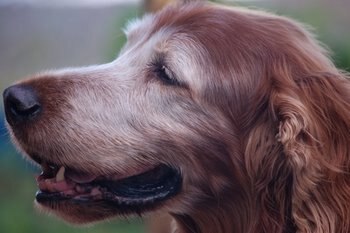 Despite our best efforts, sometimes dog health care can elude us. Despite a safe home and lots of love, some dogs remain anxious or stressed.
Despite pet dog insurance and vast amounts of dog health care information at our fingertips, some issues keep recurring. This is when it's time to explore other avenues, and for many, one of those avenues is Healing Touch for Animals.
The official website for this technique calls it a bridge between holistic health care and traditional veterinary medicine. Licensed practitioners apply healing energy with non-invasive, light touch. The result is reported to be a more relaxed animal that is better able to heal. According to the website, circulation is increased, endorphins are released, and nutrients are more easily absorbed.
A similar alternate that pet lovers sometimes explore is animal massage. According to AllAboutAnimalMassage, where pet owners can learn animal massage techniques, pet massage can help a dog heal emotionally as well as physically. Dog and cat massage therapists report similar benefits as Healing Touch, with additional benefits if pet owners learn and perform the massage themselves. Pet massage is not only a bonding experience where the pet lavishes in extra attention, but in the act of massage, pet health problems and abnormalities can be detected sooner, before they become more serious or result in an emergency vet trip. Performing massage on your pet acts as an additional level of pet insurance!
The next time you reach out to scratch your dog's ear, give him a nice shoulder rub and see how he reacts. You might notice a change in breathing as your dog relaxes and remembers why he loves being your dog.