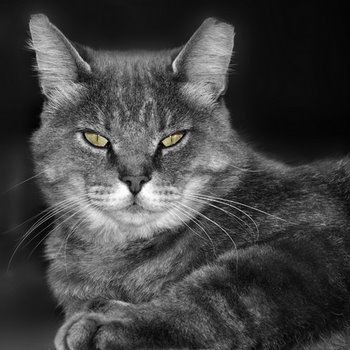 Cat insurance plans vary just like dog insurance plans. You'll want to compare the coverage provided from a few pet insurance plans before making your final selection.
But before you choose a plan and discuss it with the company's representative, you'll want to get some basic information. One way to compare health plans is to get cat insurance quotes from different companies.
You may also find that a plan's premiums are simply cost-prohibitive. We don't like to put a dollar value on pet health, but it's best to find affordable coverage. You can get information about rate quotes on the pet insurance plan's sites.
Putting in Your Cat's Information
On the pet health insurance website, you'll be asked to enter some information about your cat:
• Cat's name
• Cat's age
• Cat's breed
• Your zip code (Some sites may require additional information.)
On most sites, your quote will automatically be calculated. You can then select the plan and deductible that will work best for you and your pets' needs.
Pet Insurance Comparison: Plans
Some companies will also have a side-by-side comparison chart so you can see how they stack up against others. Most of the time a "sample" pet is used for the cat insurance comparison, such as a "domestic shorthair cat under 1 year old."
Keep in mind that these pet insurance quotes are mainly for informational purposes, but they will give you an idea of a plan's coverage costs. For more information about pet insurance visit www.petsbest.com.