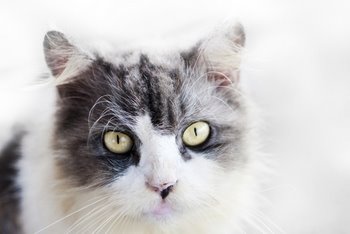 Posted by: H.R.
For Pets Best Insurance
April 27th is the second annual "Free Feral Cat Spay Day." Homeless and feral cat populations continue to increase by startling numbers. The hope of creating this special cat spaying day was to make the public more aware of the plight of these homeless cats, which is considered to be a national epidemic. The public understands the importance of spaying and neutering. Check to see if cat insurance plan you consider covers spaying or neutering. Many pet insurance companies offer limited coverage with their wellness plans.
Vets Give Free Cat Spaying and Neutering
This event was launched last year by the Alley Cat Rescue (ACR). ACR's president, Louise Holton, asked veterinarians to participate by offering at least two free spay or neuters to homeless and/or feral cats. 150 vets participated in the event. In addition to this one-day event, many communities are trying to make this issue more public year round.
Reduce the Feral Cat Population
Feral cats contribute to overpopulation and the public isn't as tuned into this problem because they don't hear about it. In the case of feral cats, a program called "trap-neuter-return" or TNR involves humanely trapping the wild cats, having them spayed or neutered and then returning them to their location.
Inspire Other Vets, Shelters and Public Involvement
The hope of this two-year-old program is to raise awareness and not just encourage more vets to participate, but include the community and help fund shelters' low-cost spay and neuter programs. Positive action combined with the veterinary profession's caring participants will help spotlight this issue. Many companies that offer insurance for cats are also helping to educate about the feral cat issue. Plan to learn more and help out!