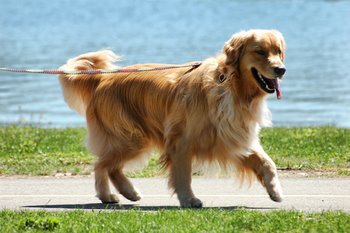 Pet owners all over the US have discovered the benefit of pet insurance.
While companies like Pets Best Insurance offer coverage for pets located in every state in the nation, pet owners are likely to need to see their vet for a variety of reasons. And some of these reasons can be because of where they're located.
Florida pet insurance, for example, might be a good idea for those in the Sunshine State because the climate can add to potential pet ailments or injuries.
Hotter Climate
If you live in a warmer climate, that means your pets' bodies have to adjust to those temperatures. When walking or exercising your pet, keep in mind that the heat and humidity will take a toll on them faster.
It's also important to not leave them outside in the hottest part of the day without a shady area to cool off. Access to water is even more critical in Florida's hot weather.
Parasites
Being out more in warmer temperatures means that pets have more exposure to internal parasites like heartworms, which are very serious. Heartworms are caused through contact with mosquitos and Florida has the perfect climate for mosquitoes. Owners need to be more aware of the threat and take preventative measures like giving your pet medication and ensuring they are seen by their vet at least annually.
For more information about pet insurance, or to learn about how pet insurance can benefit your pet, visit www.petsbest.com.