Fleas pose summertime pet health risks
Posted on June 21, 2010 under Pet Health & Safety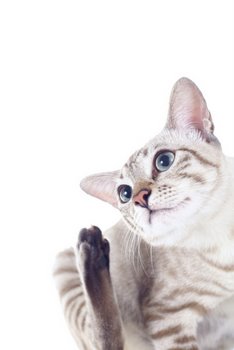 Sabrina Rios knows how problematic fleas can be to cat and dog health.
"You need to invest your time and have patience because there's a cycle," the Texas Veterinary Technician told My Fox Houston of fleas.
Veterinarians in the area told the news provider they are seeing more and more cases of the bothersome critters, and they're becoming problematic for pets and owners alike.
According to the source, there's one sure fire way to tell if your pet has a flea problem.
"Pull the hair forward, and if you see dirt that means there's fleas," Rios told the news source.
Scott McGrath of McGrath Pest Control told the news provider that there are a few things pet owners can do to make sure fleas don't compromise pet health.
According to McGrath, pet owners can opt to spray for fleas outside their homes.
"If you start early with the yard before the fleas really hit then you won't have an infestation, and they won't come into your house," McGrath said of flea prevention.
According to the pest control expert, adult fleas can lay about 4,000 eggs and once they hatch, dog and cat health care will need to be closely monitored.
If pet owners suspect their pet has a flea problem, they should take it to their veterinarian immediately.
According to the Pet Center's web page, fleas "bite and cause itching for the host."
In some cases, the site reports, pets can be allergic to the bites and they can cause even more pet health problems.
"For a sensitive or flea-allergic animal, this itching can be quite severe and leads to hair-loss, inflammation and secondary skin infections," the website reports.
Aside from pet health problems, McGrath told the Houston news provider that fleas can cause other annoyances.
"They'll… get into the furniture, rugs and wood floors," he told the news source, adding that fleas will even happily jump on board humans.
"If they don't have a dog, they're coming for you," he told the source.