Pets Best Insurance Sets Record with Fast Claims Turnaround Time
Posted on January 17, 2013 under Industry News
Industry leader reimburses 70 percent of claims in one day, 92 percent within two days
Boise, Idaho – (January 17, 2012) Pets Best Insurance announced an astounding 70 percent of pet insurance claims are processed within one day, with 92 percent of claims taking only two days or less.  Additionally, 13 percent of claims are turned around in the same day (according to claims data from April to December of 2012).
Pet insurance is based on a reimbursement model—meaning pet owners pay veterinarians up front and then submit claims for reimbursement.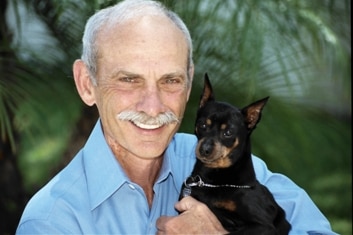 "If a pet owner pays a veterinary bill on a credit card, it's our goal to have the reimbursement arrive before the credit card statement shows up," Dr. Jack Stephens, Founder and President of Pets Best Insurance said. "We want to alleviate the financial stress and burden as quickly as possible."
Dr. Stephens, the veterinarian who founded the U.S. pet health insurance industry in the early 1980s and now presides over Boise, Idaho-based Pets Best Insurance as president and founder says his goal has always been to make pet insurance the best it can be.
"Turning around a large volume of claims so quickly is a major milestone. In December 2012, we had several days where we were down to a one hour turnaround time which is incredible. We are always striving to be the best and this is the level of excellence we shoot for," Dr. Stephens said.
"One reason we are able to turn around claims quickly is because we require medical records on less than ten percent of claims; which is unheard of for the pet insurance industry. Some claims involve pet owners seeing multiple vets. Needing medical records from all of the vets can take a long time, not to mention be a huge headache for the vets. Needing medical records less than 10 percent of the time makes the process much simpler for the pet parent, the vet and us," Dr. Stephens added.
"Financially, it helps knowing you're going to get the reimbursement within 48 hours," said Pets Best Insurance customer Sherry Conklin. "I would highly recommend (Pets Best Insurance) for the service as well as the turnaround time. The customer service is also excellent."
Pets Best is the only pet insurance company to offer clients an end-to-end electronic claims process. They also offer a direct deposit system for reimbursement, allowing for quick repayment directly into the client's account rather than waiting for a check in the mail. Marianne Sablon, another Pets Best Insurance customer, appreciates the fast turnaround time.
"Absolutely amazing," Sablon said. "On Monday, Zeus and I visited the vet and on Wednesday I was reimbursed."
Along with being a trailblazer in the pet insurance industry as a result of its fast claims turnaround time, Pets Best Insurance is consistently developing and launching plans based on its customers' needs and budgets. Based on feedback from clients, Pets Best Insurance redesigned their plans, expanded coverage for hereditary conditions and introduced two new plans in 2012; a Cancer Only plan and Feline Illness Only plan. These plans were developed for clients who may have a limited budget, breed-specific concerns or a senior pet.
About Pets Best Insurance
Dr. Jack L. Stephens, President of Pets Best Insurance, founded pet insurance in the U.S. in 1981 with a mission to end euthanasia when pet owners couldn't afford veterinary treatment. Dr. Stephens went on to present the first pet insurance policy ever to famous television dog, Lassie. Pets Best Insurance is the only veterinarian founded and operated pet insurance company in the U.S.; which gives Pets Best the unique ability to be the best pet insurance for both pet owners and veterinarians. Dr. Stephens is always available to answer questions regarding veterinarian medicine, pet health and pet insurance.
Pet insurance plans offered and administered by Pets Best Insurance are underwritten by Independence American Insurance Company, a Delaware Insurance company. Independence American Insurance Company is a member of The IHC Group, an insurance organization composed of Independence Holding Company, a public company traded on the New York Stock Exchange, and its operating subsidiaries. The IHC Group has been providing life, health and stop loss insurance solutions for nearly 30 years. For information on The IHC Group, visit: www.ihcgroup.com. In states in which Independence American Insurance Company's new policy form has not yet received regulatory approval, Aetna Insurance Company of Connecticut will underwrite policies. Each insurer has sole financial responsibility for its own products. To determine the underwriter in your state, please call Pets Best at 1-866-929-3807.