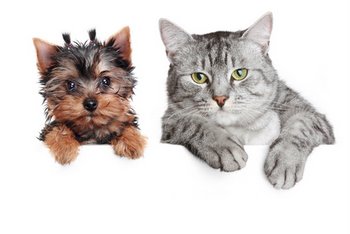 Pets Best Insurance solicited questions from our Facebook page fans relating to pet health, happiness and everything in between. Dr. Fiona Caldwell, a practicing veterinarian at Idaho Veterinary Hospital weighs in! Read on to see if your question was answered:
Question: So many vets recommend multiple vaccines. Is there a standard of what vaccine my pet should get and how often?
Dr. Caldwell: This is a great question without a great answer! Each veterinarian might have different recommendations based on the region you live in, or your dog's lifestyle or activities. In general all veterinarians will recommend a rabies vaccine and a distemper/parvo/adenovirus/parainfluenza combination vaccine. If you kennel or board your dog, or go to heavily dog trafficked areas, such as the dog park or the groomers, a kennel cough vaccine (bordetella) is generally indicated as well. Other vaccines are available and might be recommended depending on where you live, such as the rattlesnake vaccine, lymes or leptospirosis vaccine. Adults generally need vaccines every 1 to 3 years, and puppies need them monthly until the age of 4 months.
Question: Are pet supplements ok to give to my dog? I've been thinking of putting my dog on supplements but I am not sure what supplements are best or even if they're necessary.
Dr. Caldwell: If you're feeding a good quality dog food, you shouldn't need vitamin supplements for the average healthy dog. In fact, vitamin supplementation can be dangerous for some animals, for example large breed puppies can develop orthopedic problems if fed supplements high in calcium. Other herbal or homeopathic remedies for various diseases often haven't been thoroughly research in pets, and therefore generally aren't recommended.
*The views expressed above belong solely to the practitioner and should not be construed as describing the coverage or benefits of Pets Best Insurance.