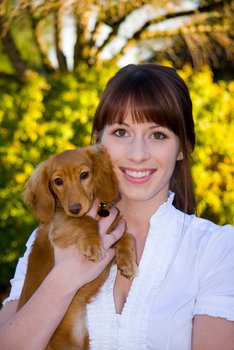 By: H.M.
For Pets Best Insurance
Pets Best Insurance has had some exciting things going on lately and to announce the big news, the pet insurance provider hosted a cocktail party at the Western Veterinary Conference in Las Vegas last month!
We had a great turnout, with over 200 industry professionals enjoying our hosted bar and delectable appetizers, just before the grand announcement was made.
If you weren't able to join us for our cocktail party and "big news" unveiling, don't worry! Here are some of the exciting highlights you may have missed.
1. Pets Best Insurance announced our new underwriter, Independence American Insurance Company.
2. We also announced that we will be unveiling even more plans with annual deductibles and limits, as well as a wide variety of deductible and co-pay options. This will allow customers more options when it comes to selecting the best pet health insurance coverage for their pet and their budget.
3. Vice President of Marketing, Chris Middleton also announced that we will be launching a cancer only plan, an accident only plan and specialized feline only plans in spring or summer 2012.
4. And last but not least, as you're probably aware, some dog and cat insurance companies are now offering a "free" 30 day trial. We looked into offering a similar program at Pets Best Insurance, but found there were actually some issues surrounding giving insurance away for free. So instead, we've decided to launch a vet program that will provide even more value to pet owners than a free trial.
With the new vet program we announced at WVC, clients who take their pets into your hospital for a preliminary exam and are then given a clean bill of health, will receive both reduce waiting periods upon enrolling for a pet insurance policy, as well as a 10% discount off their pet insurance plan with us.
If you're interested in our vet program please contact Amy Winkler. For more information about pet health insurance visit Pets Best Insurance.