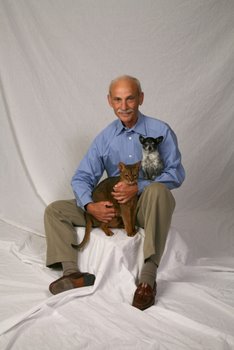 A recent Veterinary Practice News article paints Pets Best Insurance President Dr. Jack Stephens as an industry guru.
The article, written by Phil Zeltzman, DVM, addressed many concerns veterinarians share when faced with the idea of recommending dog or cat insurance to their clients.
The first concern Zeltzman sheds light on, is the notion that recommending pet health insurance is "inappropriate for vets."
Dr. Stephens, who founded pet insurance in the U.S. in the early 1980's disagrees with this stance.
"Nothing that helps clients and pets receive veterinary care is inappropriate," Dr. Stephens told Veterinary Practice News. "Just as nutritional counseling or providing products for clients is good for the pet, advising about pet health insurance is good and very well may save the life of the patient."
The next topic Dr. Stephens addressed was the idea that "promoting pet insurance is an unproductive activity."
In retrospect to what some veterinarians may think, Dr. Stephens argues that promoting cat and dog insurance is productive because it increases client spending power—ultimately, helping to eliminate euthanasia due to cost of care.
"Take, for example, a client who could afford to spend $1,000 for veterinary care. If that pet is insured with an 80 percent plan, [as Pets Best Insurance does] the client can now afford nearly $5,000 with a $100 deductible" and still only pay the $1,000 out-of-pocket.
The next myth Dr. Stephens debunks is the idea that pet insurance increases veterinarians' paperwork.
"In almost all claims filing there is no more paperwork than veterinarians provide now with a receipt," Stephens told the source, adding that the actual claim filing is most usually entirely up to the policy holder—not the vet.
For more information on pet insurance, visit www.petsbest.com.