Dog hit by train survives
Posted on April 14, 2010 under Industry News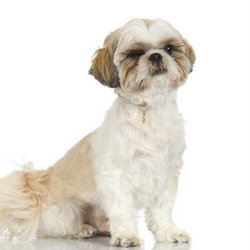 Fred Krause and his family haven't yet decided on a name for their new dog, but considering it was hit by a train, "Lucky" might be a good option.
Krause, a freight train worker in Clinton, Utah told ABC 4 he was horrified when he saw the small Shih Tzu on the tracks.
"Most of the time there is nothing you can do about it," Krause, who was operating the train, told the Associated Press.
Krause told the news provider that the train was going too fast to stop and feared the worst when he heard the locomotive run over the eight-pound dog.
But because of its small stature the pup was left dazed but ultimately unharmed.
"My heart went out to the little guy," Krause told AP. "The last thing I expected was to find him alive. He looked like he had his bell rung pretty good."
After a veterinary check-up and a clean bill of dog health, Krause took the Shih Tzu home.
According to AP, Krause and his family have yet to name the pup, but are considering "Bullet" – "because he has dodged a few."