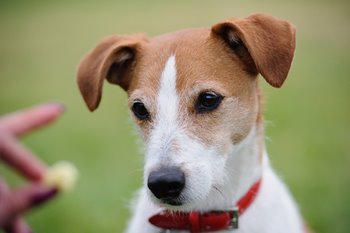 Hartz Mountain Corp. has issued a voluntary recall of nearly 75,000 bags of dog treats due to possible salmonella contamination, CNN reports.
According to the source, some 8-ounce bags of Hartz Naturals Real Beef Treats for Dogs were randomly tested for the presence of salmonella by the FDA, and the results indicated they might be contaminated.
"The company, based in Secaucus, New Jersey, has not received any reports of animals or people becoming ill as a result of contact with the treats," the news provider reports.
According to the source, the recalled treats are stamped with the lot code BZ0969101E and could jeopardize pet health if eaten.
Hartz advises pet owners who have purchased the potentially-contaminated treats to dispose of them immediately.
The FDA suggests that pet owners whose dogs display symptoms such as fever, diarrhea, abdominal pain and nausea take their pets in for immediate dog health care.
Consumers who have additional questions can contact Hartz at 1-800-275-1414.