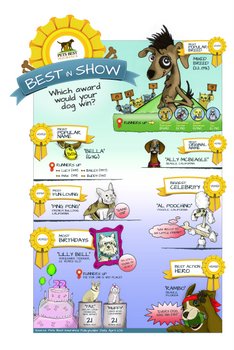 Pets Best Insurance took a dive into some of its fascinating and fun customer pet data, spun out a comical dog-centric infographic, and is excited to share the amusing creation with dog owners everywhere!
The pet insurance agency has always emphasized the importance of creating educational and entertaining content for pet owners, and will continue to provide this kind of fun content in addition to educational blogs and of course, our comprehensive pet insurance plans!
The infographic, called "Best in Show" reveals everything from the most popular insured dog breeds to some of the trendiest dog names and even the ages of some of the oldest dogs with pet insurance policies from Pets Best!
There are seven separate categories (dog-agories?) and it's perfect for sharing on pet blogs, websites or with your dog-loving friends! It will be fun for dog owners to see if their pooches would be up for an award based on the "Best in Show" categories!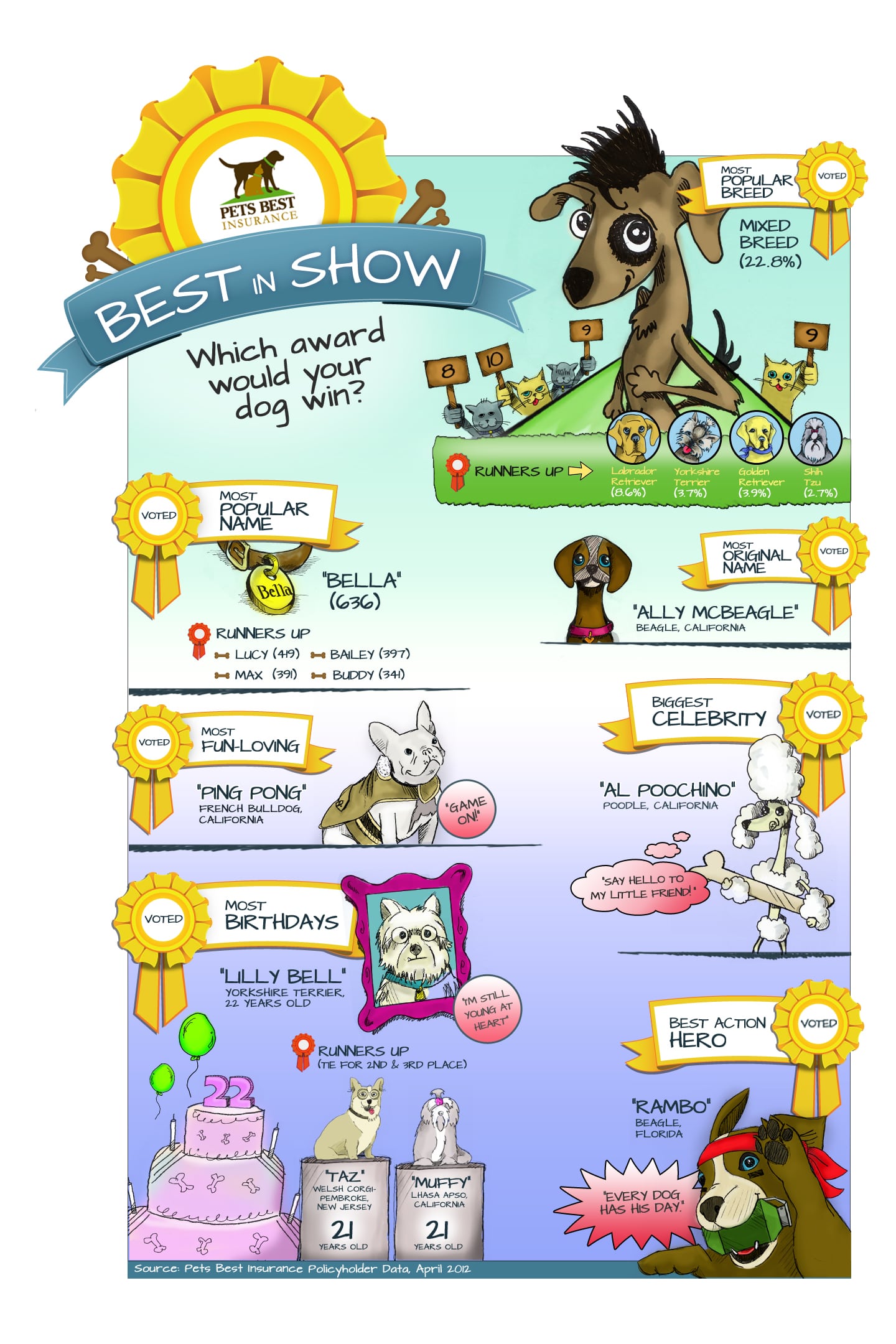 To participate in our Dog Infographic Contest, read the official rules!
Just copy and paste the link below to share our fun Pets Best Insurance infographic!
To share on Facebook, copy and paste this link or click on the blue Facebook icon: