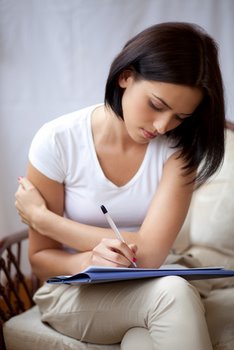 Calling All Writers!
We here at Pets Best Insurance are unabashed animal lovers just like you. We love reading stories about heroic pets, funny, smart or jet-setting pets, and of course stories about how pet insurance helped your pet out. That's why we want you to share your Best Pet Story with us!
If you have a heartfelt, interesting or completely hilarious story about your pet (remember that time Fido dragged your dirty laundry out in the middle of your family reunion?) we want to hear it!
If we think your Best Pet Story fits the overall pet-enthusiast vibe we have here at Pets Best Insurance, we'll post your story on the Pets Best Insurance blog! Each month one Best Pet Story blog will be selected as a winner. In addition to being published, we'll award the author a $25 Amazon.com gift card.
Authors of winning stories will also have access to our unique blogger badge, which can be posted on your own personal blog or site to let the world know you won the Best Pet Story contest!
To enter the Best Pet Story blogging contest email your submission to us. Please limit your entry to 500 words or less and check spelling and grammar before sending. Remember to include the following information:
Your full name
Your pet's name and breed
Email address
Phone number
Two clear jpg. photos of you and/or your pet!
For official rules, see the Notes tab on the Pets Best Insurance Facebook page. We look forward to reading your "tails." Happy blogging!