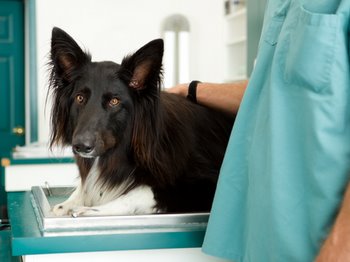 By: Dr. Fiona Caldwell
Veterinarian at Idaho Veterinary Hospital
For Pets Best Insurance
Dogs and cats are increasingly becoming part of the family, and are being treated as such. Dogs are no longer just outside animals, and are now sharing the bed and the couch with us. About two thirds of US homes have a dog or a cat, and the majority of people seem to agree that their animals are members of the family. However, despite the increase in the roles pets are playing in our family lives, there has been a disturbing negative trend in pet health. Veterinarians are reporting in the past several years fewer pets are coming into veterinary clinics and preventable disease seem to be on the rise.
There seem to be several reasons veterinary visits are declining in the US:
1. The economic impact of the recession and the cost of veterinary care
Money is tighter for a lot of families and the cost of veterinary medicine is on the rise. Most people have health insurance for themselves but may not have considered their pets ought to have pet health insurance too. It is well documented that people with dog and cat insurance tend to visit the vet's office more frequently, and sooner when a problem occurs. This is likely due to the fact that the cost associated with veterinary care is defrayed with pet health insurance. Most veterinarians agree that pet health insurance is extremely beneficial to the owners, and subsequently the patients benefit as well.
2. Fragmentation of veterinary services
Low cost vaccine clinics and spay/neutering clinics have their place in the community, but they are not substitutes for a routine wellness exam. Vaccinations clinics are just that, only for vaccines. Most of the time the doctor at the low-cost clinic is not able to take the time to fully examine the insides of the ears, palpate the abdomen, or carefully auscultate the heart to screen for other problems. The doctor will often not have the time to ask and answer important pet health questions, such as changes in water consumption or limping, which can indicate an underlying problem.
3. Consumers substituting internet research for office visits and the perception that regular medical check-ups are unnecessary
A recent study by Bayer showed 15 percent of owners said that by using the Internet, they believe they have less need to visit veterinarians. While it is true some websites are credible sources of background information, an alarming number of pet owners take online blogs written by non-experts as infallible.
A wellness exam is an important time for a veterinarian to examine all parts of your pet so that disease, such as obesity, periodontal disease and even diabetes can be prevented. Animals can be skillful at disguising their illness, and veterinarians are trained to recognize early signs of some preventable or manageable diseases. An ounce of prevention really is worth a pound of cure in veterinary medicine, which can be expensive. As we take on the responsibility of adding pets into the family, we take on the responsibility of keeping them healthy as well.

Or Call 877-738-7237 to Add a Pet to Your Current Policy
Most manufacturers of vaccines have altered the vaccination recommendations, and veterinarians have adopted these new regulations, which tend to require fewer vaccines and more years in between vaccines. This may equate to less vet visits, but vaccines are only a very small part of keeping your pet healthy. A regular yearly wellness exam is crucial to maintaining health, even if vaccines aren't due, and even if the pet is primarily indoors.
4. Pet resistance, especially cats
Veterinarians understand it is hard to get your pets into our offices. Especially cats, which tend to vocalize, hide, and become aggressive or scared. It is thought that this may contribute to the falling numbers of vet visits, especially in cats. If you have issues getting your cat to the vet, you might consider a house-call veterinarian who will come to the house to perform wellness exams there. There are products, such as Feli-way, a pheromone spray that can also help calm cats and dogs for stressful trips to the vet.
By taking in a pet as a member of your family, you are making a commitment to a lifetime responsibility for their care. They are completely dependent on us and offer so much in return. Always follow your veterinarian's recommendations for frequency of visits and consider pet health insurance as a way to help in case of an emergency or unforeseen illness.