Picscore.com is proud to host the Pets Best Halloween costume contest this year, offering a grand prize of one year of free pet insurance, up to $500! All pet owners are invited to participate – you don't have to be a policyholder to enter or win.
How to enter: Upload a picture of your pet or pets in costume at petsbest.picscore.com and wait for an email confirming your submission has been approved. (Check your spam folder if you don't see it right away.) Then, use your custom link or the website's share buttons to invite your friends and family to vote!
How to vote: Picscore.com offers a fun new way to vote. Instead of just "liking" a photo, you get to choose whether it's funny and/or scary on a scale of 0 – 100 each. Simply hover over the photo, wait for the bars to appear and click where you think the score should be. For the best experience, please vote from a full computer (not a tablet or smartphone).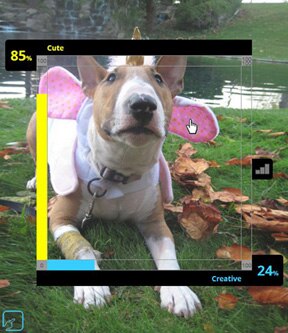 How to win: The photo with the highest overall rating for both "creative" and "cute" will win up to $500 in free pet insurance for one year, provided by Picscore.com. The wining image must have at least 50 votes, so don't forget to invite friends to vote!
Dates and rules: The contest begins October 20th, 2013 and ends November 20th, 2013. Official rules can be found at Picscore.com.
Happy Halloween, and happy voting!