Pets Best and NAVTA announce results of 2016 Why I Love Being a Vet Tech contest in advance of National Veterinary Technician Week
BOISE, Idaho – Pets Best Insurance Services, LLC, a leading U.S. pet insurance agency based in Boise, Idaho, is pleased to announce Registered Veterinary Technician Pamela Mahlie as the winner of the agency's 2016 Why I Love Being a Vet Tech contest.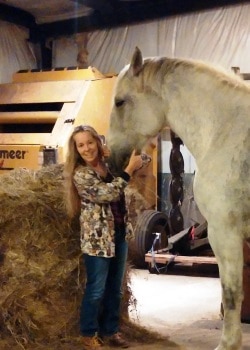 Pets Best and the National Association of Veterinary Technicians in America (NAVTA) developed the nationwide contest to honor veterinary technicians for their outstanding service and devotion to their profession. The Why I Love Being a Vet Tech contest, now in its third year, wraps up in advance of National Veterinary Technician Week (October 16-22).
"Our country's hardworking veterinary technicians play a crucial role in caring for their animal patients," said Dr. Jack Stephens, founder and director of Pets Best. "The entire veterinary community is positively impacted by their tireless efforts. We greatly appreciate the superior level of care and attention they provide, and judging by the interest this contest generates, pet owners all over the nation agree."
Veterinary technicians entered the contest by submitting personal stories about why they enjoy their profession. The latest round of the nationwide contest brought in 248 entries, and of these, eight were chosen by a Pets Best panel of fellow veterinary technicians to represent the industry. The eight finalists were:
At the contest's end, a total of 2,078 total votes were cast by pet owners, veterinary staff, community members, and friends and family of the eight finalists from across the U.S. through the Pets Best Facebook page. Mahlie, the contest's winner (with 785 online votes), works at the Western Veterinary Clinic in South Bend, Indiana and has been a Registered Veterinary Technician (RVT) for over 30 years.
"I am sure all of the other candidates are as passionate and committed to veterinary medicine as I am," says Mahlie. "I hope and pray that my young cohorts hang in there for as many years as I have because the rewards are great. I continue to learn new things each and every day, especially since the hospital where I work takes in many different species. I have also been extremely blessed to have worked for and with amazing doctors and hospital managers at two practices in Fort Wayne and South Bend, Indiana that have encouraged my growth and made me successful with their support and love."
Pets Best is awarding Mahlie a paid trip to NAVC 2017—which includes flights, hotel accommodations, and conference registration—for the February event in Orlando, Florida. All eight finalists will also receive a complimentary one-year NAVTA membership.
NAVTA, founded in 1981, serves as a nationwide organization of veterinary technicians, veterinary technologists and veterinarians, in addition to veterinary assistants, educators and students. The organization was created as a resource for veterinary professionals to provide input on national issues related to their field. The organization is also dedicated to promoting veterinary professions and fostering high standards of care.
"I am very thankful to Pets Best Pet Health Insurance for sponsoring this contest," adds Mahlie. "The support for our profession is appreciated and so necessary as most of the world does not understand the tremendous breadth of responsibility and skill set required to be a veterinary technician (nurse)!"
To learn more or to enter the 2017 Why I Love Being a Vet Tech contest, visit https://www.petsbest.com/forms/vet-tech-contest. Or, read more about Pamela Mahlie via our in-depth interview here.
About Pets Best Insurance Services, LLC
Dr. Jack L. Stephens, founder and director of Pets Best, founded pet insurance in the U.S. in 1981 with a mission to end euthanasia when pet owners couldn't afford veterinary treatment. Dr. Stephens went on to present the first U.S. pet insurance policy to famous television dog Lassie. Pets Best provides coverage for dogs and cats. Dr. Stephens leads the Pets Best team with his passion for quality pet care and his expert veterinary knowledge. He is always available to answer questions regarding veterinary medicine, pet health and pet insurance. The Pets Best team is a group of pet lovers who strive to deliver quality customer service and value. Visit http://www.petsbest.com for more information.
Pet insurance coverage offered and administered by Pets Best Insurance Services, LLC is underwritten by Independence American Insurance Company, a Delaware insurance company. Independence American Insurance Company is a member of The IHC Group, an organization of insurance carriers and marketing and administrative affiliates that has been providing life, health, disability, medical stop-loss and specialty insurance solutions to groups and individuals for over 30 years. For information on The IHC Group, visit: http://www.ihcgroup.com. Additional insurance services administered by Pets Best Insurance Services, LLC are underwritten by Prime Insurance Company. Each insurer has sole financial responsibility for its own products.
Pets Best is a proud member of the North American Pet Health Insurance Association (NAPHIA).
###