Posted by: H.R.
For Pets Best Insurance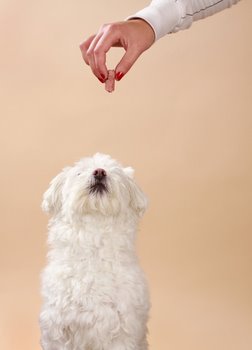 The newest book from National Geographic Channel's Dog Whisperer, Cesar Milan, Cesar's Rules: Your Way to Train a Well-Behaved Dog, teaches readers how to effectively communicate with their dog. The book focuses on the importance of balance as the foundation for a healthy relationship between you and your dog.
Although Cesar has written many best sellers, this is his first book that is dedicated to dog training.
The book offers dog training advice from an array of professionals including Cesar himself. The chapters allow you to learn about various dog training techniques you can use when training your dog. The trainers offer practical advice, trouble-shooting techniques, and dog training tips to help your dog become well-balanced and well-behaved.
The book covers popular dog training techniques from positive reinforcement to clicker training. The book also shows ways to teach basic commands like sit and stay, and other more advanced commands. There is also a discussion on why a well-trained dog does not necessarily mean a well-balanced dog. The book also covers how to use your dog's natural instincts to create better behavior.
The book is a great resource because it offers several different approaches to training. You can try different methods until you find the right one for you and your dog. This makes the book a must read for new dog owners.