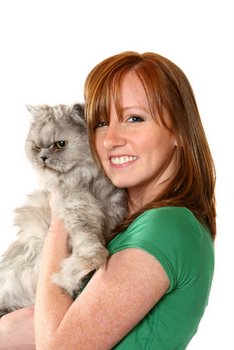 While April showers bring May flowers, in April, Purina brings National Pet Month to America. Aside from ensuring your pet is in the best possible health it can be, and having pet insurance for your furry friend, Purina's site petmonth.com lists numerous ideas to celebrate "pure love for pets." Some of their tips include:
• Giving cats "me-ow" time with new spots just for them, like cat trees with elevated perches.
• Reward dog and cat good behavior with treats and love.
• Pamper pets with a massage or surprise him or her with a new toy.
• Get dogs more active and engaged with a dog run or mini obstacle course in the back yard.
Keeping pets active, feeding them right, giving them lots of love, and covering them with the best pet insurance for cats or dogs can contribute to long, healthy lives and years of enjoyment.
Pet owners can easily compare pet insurance plans and companies online while researching what conditions and ages are covered.
In 1981, the American Veterinary Medical Association (AVMA) founded National Pet Week to be observed for one week. But now, an entire month is reserved to celebrate the love of pets and to spread awareness of pet health and pet adoption.
The National Pet Week website at petweek.org offers a great amount of pet health information from the AVMA, pet first aid tips, fun interactive games, lesson plans and activities for educators, and information on careers in veterinary medicine. The AVMA also offers another important resource for pet health: an updated list of pet food recalls.