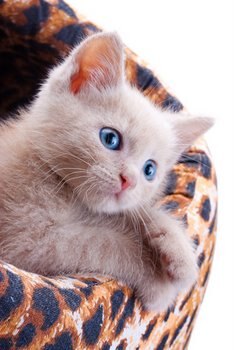 By: Dr. Jane Matheys
Associate Veterinarian
The Cat Doctor Veterinary Hospital
For Pets Best Insurance
Estimates show that approximately 4 million cats enter shelters every year, and 1 to 2 million of them are euthanized. This got me thinking about my own current four cats who were adopted from local animal shelters or rescued as strays. I had to euthanize my oldest one named Glory B. just this past weekend.
I got her from a shelter when she was 2 years old, and she shared her life with me for over 12 years. I spoiled her rotten, of course, and in her mind every day was a celebration! In return, though, she brought me much love and laughter. Like all of you, I could write a book on all the funny things that she did and experiences that we went through together. he was a wonderful companion, and I miss her terribly.
Cats enrich our lives in so many ways, and there's so much to love about them– the soft, silky fur, the gentle purrs, the kneading paws, the quiet meows and little chirps. The list goes on and on! But did you know that there are also important health benefits to owning a cat?
Owning a cat can reduce your risk of heart disease. A recent study by researchers at the University of Minnesota found that people who did not own a cat were 30-40% more likely to die from cardiovascular disease, even if they owned dogs. Stroking a cat has been proven to lower blood pressure, and cat owners tend to have lower triglycerides, which reduces the risk of developing and dying from cardiovascular disease.

Or Call 877-738-7237 to Add a Pet to Your Current Policy
Cat ownership has also been shown to boost the levels of mood-regulating neurotransmitters such as dopamine and serotonin. As such, cats can reduce feelings of stress, loneliness, anxiety, depression, and other negative states.
Elderly people are particularly likely to benefit from the health-protective effects of cat ownership. Those with cats are less inclined to suffer heart attacks, their blood pressure is lower on average, they report less tension and stress, and they live longer overall. With all the health benefits cats provide, it's important that we give them something back. This is where pet health insurance comes in. Companies like Pets Best Insurance offer cat insurance plans that reimburse 80% of your kitty's vet bill after a deductible.
Cats offer protection against a number of health problems. If adopted before or shortly after a child is born, they reduce the risk of developing animal allergies, asthma, and possibly other illnesses as well. Children who are in a home with cats tend to miss an average of 9 days less of school a year than children who do not live with cats. Children who own cats learn responsibility and show more empathy towards others and are more willing to help others. Cats teach children about body language and other non-verbal cues as well. Cats provide unconditional love and acceptance, which can help children through difficult times. Additionally, cats can provide therapeutic benefits for children with conditions such as autism.
If you have room in your heart and your home for a forever friend, consider adopting a cat. Please visit your local shelter to find a whole lot of love waiting for you inside! For more information about cat health care and cat insurance, visit www.petsbest.com.