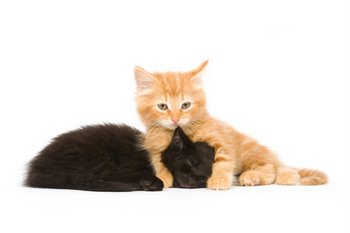 When playing with your puppy or kitten, it's easy to forget that one day their muzzle may be gray and their joints will be arthritic.
An unforeseen accident is unthinkable. However, more pet owners are thinking ahead, and pet health insurance is gaining popularity in the United States.
According to the market research paper, "Pet Insurance in North America, 4th Edition," published by Packaged Facts, sales of insurance for pets rose 27 percent in 2008 and 16 percent in 2009.
This appears to be a good trade-off, because in a country where the average amount spent by cat owners on routine and surgical cat pet care is about $500 annually. It's been widely reported over the years, by publications and organizations like the New York Times and the National Institute of Health Technology, that pet owners visit the doctor less. So while we take care of our pets, they help take care of us!
As the industry grows and becomes more competitive, veterinarians are recommending that cat owners compare pet insurance companies and plans. One reason: the cost of veterinarian assistance is another number that increases every year—by 9 percent annually, according to the New York Times.
Cat insurance, on the other hand, is becoming more affordable. There are plans of every size and price, from plans that strictly cover emergencies, to broader plans covering routine cat health care, vaccinations, and spaying and neutering. For more information on cat insurance visit www.petsbest.com.