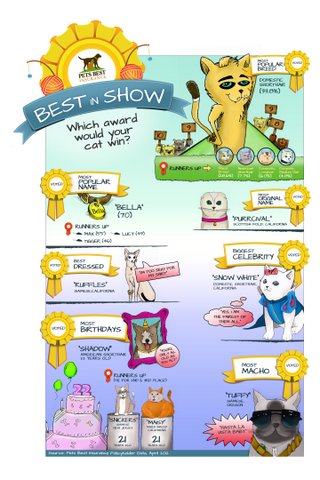 Pet insurance agency Pets Best Insurance dove into some fun customer pet data, created a comical feline cartoon, and is excited to share the amusing infographic poster with cat owners everywhere!
Aside from offering comprehensive pet insurance plans, Pets Best Insurance has always created entertaining, as well as helpful pet health content for pet owners! The infographic, called "Best in Show" reveals everything from the most popular insured cat breeds to some of the trendiest kitty names and even the "best dressed," "biggest celebrity" and "most macho!"
There are seven separate categories (cat-egories?) and it's perfect for sharing on pet blogs, websites or with your feline-loving friends! It will be fun for cat owners to see if their kitties would be up for an award based on the "Best in Show" categories!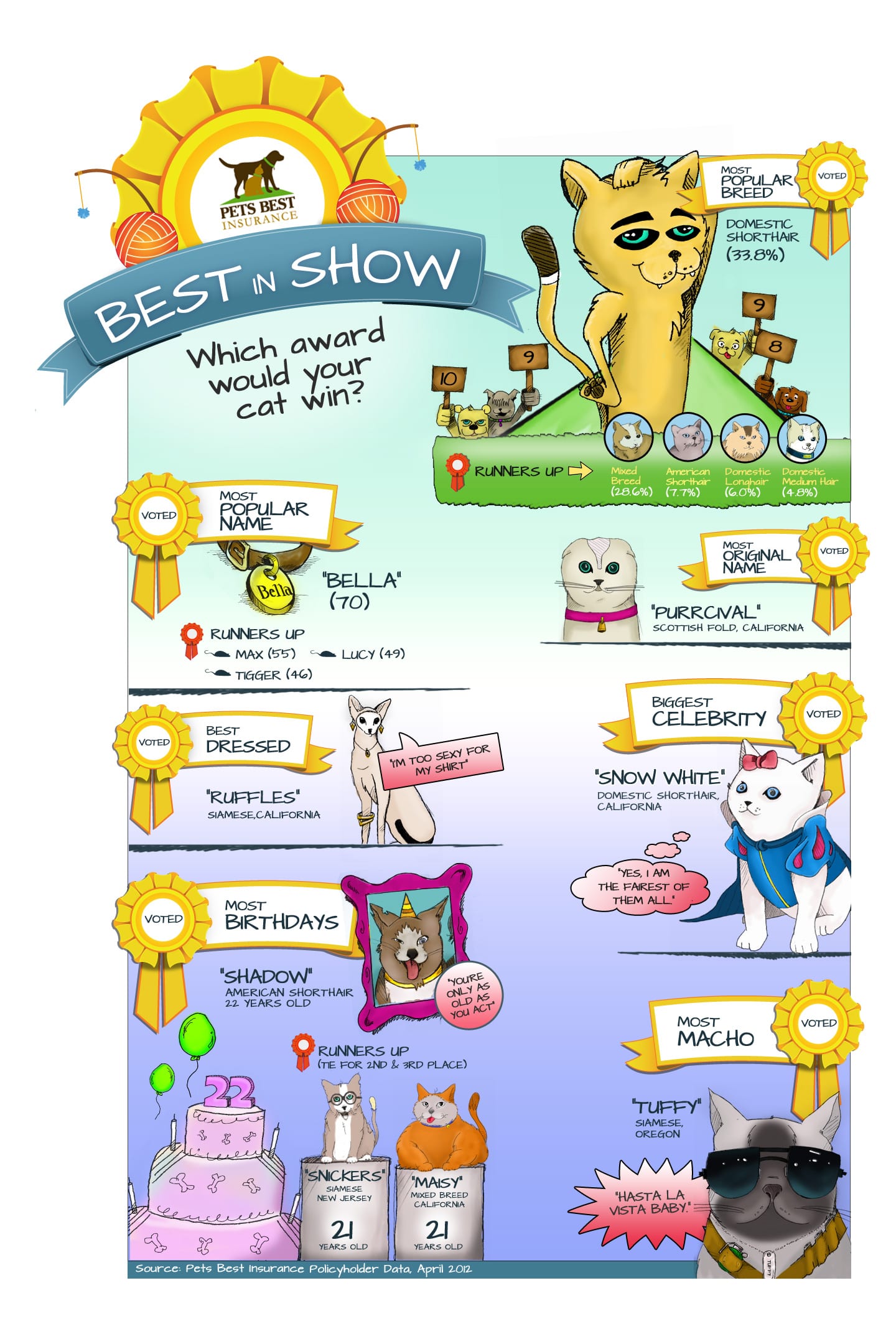 Just copy and paste the link below to share our fun Pets Best Insurance infographic!