Posted by: H.M.
For Pets Best Insurance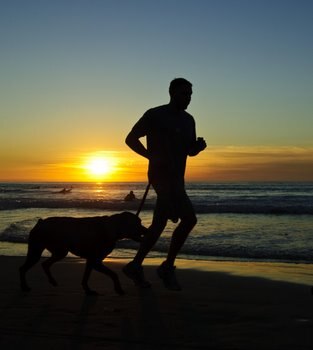 California has strict laws for bringing pets into the state. So if you will be traveling to California or moving to there with your pet in tow, you should familiarize yourself with the entry requirements. It's also a good idea to become familiar with pet insurance— and if you will be moving, it may be a good idea to tell your pet health insurance company that you need to be transitioned to California Pet Insurace.
The reason for this is because some pet insurance companies base their premiums on the age of the pet, the breed of the pet and where the pet is located.
Cats and Dogs
Cats: All domestic cats must be healthy, with no sign of communicable diseases. A certificate of Veterinary Inspection (CV), which is a pet health certificate, is recommended. Cats entering California are not required to have proof of rabies vaccination, but must be vaccinated against rabies in the California.
Dogs: All dogs must be healthy, with no signs of disease. All dogs over four months of age must have a pet health certificate of current rabies vaccination. A Certificate of Veterinary Inspection is recommended.
Exotic Pets
California is rather strict on the private possession of exotic animals. Certain animals require a permit. The laws "cover importing, transporting and possessing 'Live Restricted Animals' as well as listing animals that are restricted species in the State of California. This list includes birds, mammals, amphibians, fish, reptiles, crustaceans, slugs, snails and mussels. According to this State Code, anyone wishing to possess, transport or import live restricted animals, as defined in this code, must have a permit to do so, issued by the California Department of Fish and Game."
Remebering all these things when traveling or moving to California with your pets will help to ensure a smooth transition into The Golden State.