Posted by: H.R.
For Pets Best Insurance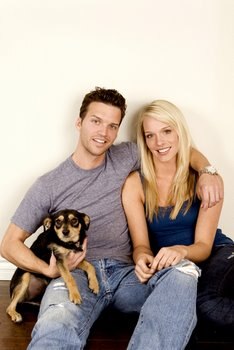 It's Me Or The Dog: How To Have The Perfect Pet is written by dog trainer and host of the television show It's Me Or The Dog, Victoria Stillwell. The focus of the dog training book is teaching dog owners how to give their dogs tools they need to live in the human world.
The beginning of the book focuses on teaching the reader how to understand their dog. This must occur in order for the dog training to become effective. An important concept of the book is teaching dogs that their owners are the pack leader.
The book is broken down into eight chapters:
1. Thinking Dog: Understanding your dog
2. Talk Dog: Communicating with your dog
3. Dog School: basic dog obedience training
4. Dog's Dinner: Feeding your dog the right diet
5. Accidents Will Happen: How to house-train your dog
6. You'll Never Walk Alone: How to exercise your dog
7. Ain't Misbehaving: Teaching your dog how to live in your world
8. Worker's Playtime: How to have fun with your dog
While this book is ideal for new dog owners, seasoned dog owners will appreciate the dog training advice relating to dog behavior problems.