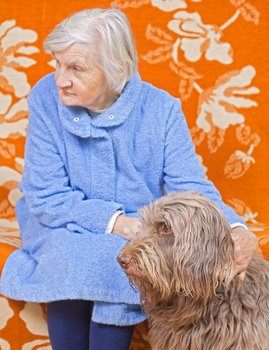 Quincy Bioscience's newly launched animal sciences division is working on a product that can help older dogs with neurological issues, the firm told the JS Online website.
The company told the news provider that its patented jellyfish protein may improve dog health in pets showing symptoms of aging, much the same as it helps people.
According to the source, as aging occurs, the body loses the ability to make calcium-binding proteins.
The company reports that in human medical trials, jellyfish protein helped support calcium regulation in neurons, and scientists believe it may affect dog health much the same.
"Improved primary medical care has resulted in dogs living longer, but now about 14% of the older animals have cognitive dysfunction problems," JS Online reported.
Msnbc.com reported that recent studies have shown nearly a third of 11 and 12-year old dogs have significant cognitive issues.
President of the biotech company, Mark Underwood, told JS Online that the product looks promising in aiding pet health.
"Based on our ongoing research… and what we know about the role of calcium in the body, we expect [the jellyfish protein] to be a vital protein in many aspects of healthy aging," Underwood told the news provider.