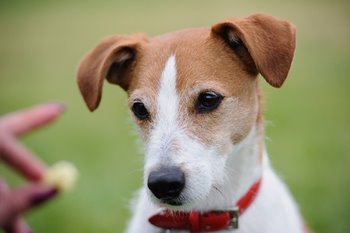 The American Humane Association advocates protection and humane treatment of the voiceless, and among the voiceless are animals. This organization offers a few tips on its website outlining how you can speak out and provide care for animals.
Appreciate Wildlife
Wildlife is part of our Earth's delicate lifecycle. American Humane Association suggests creating an inviting area in your yard for birds, butterflies, and other local animals. Avoid inhumane traps and poisons, which can harm animals that aren't being targeted, like stray cats and loose dogs.
Adopt a Pet From a Shelter or Rescue
According to the American Humane Association, every year "an estimated 3.7 million animals must be euthanized at our nation's shelters because they could not be adopted into loving homes." Save these animals by offering them a home rather than buying from a neighbor who failed to spay and neuter. Spaying and neutering dogs and cats offers pet health benefits, can help decrease pet overpopulation, and may be subsidized with pet insurance coverage.
Take Care of Your Pet
Pets rely on their owners to keep them safe and in good pet health. Annual vet check-ups aren't just for vaccinations. These exams can also detect potential pet health issues early, when they can still be successfully treated. Pets should also be protected from getting lost with proper identification. Vaccinations, preventative visits and treatment are often covered by pet health insurance. Visit Pets Best Insurance for more information.