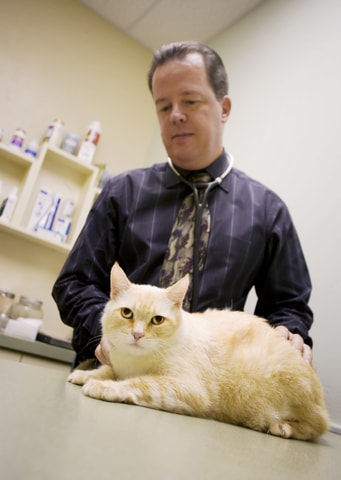 Kristen Romero was thankful to have pet insurance for her cat Tigger after he ingested multiple elastic bands and needed thousands of dollars in surgery to remove them.
"The insurance pretty much paid for itself," Romero told The Sun.
An increasing number of pet owners are making the decision to purchase pet insurance for their furry companions after finding they were unable to keep up with the high costs of pet care, The Sun has reported.
Romero told the news source that she decided on pet insurance for Tigger after her late Siamese, Barracuda, racked-up a number of expensive health care bills near the end of his life.
"The bills were just exorbitant," Romero said. "I'd say it was $6,000 to $8,000 we paid in the last year."
According to News 10, having pet insurance could potentially cut up to 80 percent of veterinary costs.
"It's really paid off," Romero said of Tigger's coverage.