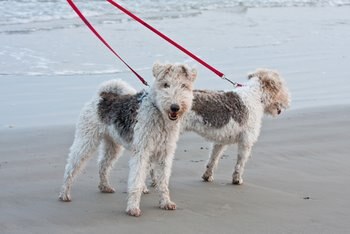 According the the website, Petweek.org, one of the American Veterinary Medical Association (AVMA) and the Auxiliary to the AVMA's primary messages is to "promote responsible pet ownership, celebrate the human-animal bond, and promote public awareness of veterinary medicine."
The organization hopes to help educate children and adults alike that as animal rescues and shelters work to save homeless animals, families can save lives by offering a home to a pet in need.
When pets are adopted, they are innocent, voiceless, and rely on their owners for everything from food to pet insurance and care. Pets give their owners years of love and joy, and shouldn't have to suffer when they are sick because of high treatment costs. This is where pet health insurance comes in.
Obtaining pet insurance coverage is a wonderful way to ensure that pets get all the help they need from puppy and kittenhood into their senior years.
An April 2011 Reuters report on an American Pet Products Association (APPA) poll revealed that in spite of an economic downturn, pet owners are spending more every year on their pets, including a projected $4 billion more in 2011 than five years earlier.
"Sixteen percent of dog owners and 13 percent of cat owners said their animal's medical treatment would take priority over their own," according to the Reuters report. The report also revealed that the number of yearly vet visits and surgery costs are both on the rise, particularly for cats.
Because there's no guarantee to goodIt w pet health, pet insurance offers pet owners some control over both the expected—yearly check-ups—and the unexpected—accidental injury or surprise illness. Pet insurance cost varies, with pet coverage plans ranging from emergency-only to wellness policies. Researching pet plan insurance may prove one of the easiest and cost-effective ways to see the AVMA's hope of saved lives and veterinary medicine awareness realized.