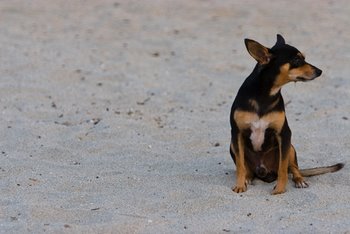 Josiah Allen tried to rescue a homeless dog on a trip to Mexico but according to Allen, Delta Air Lines lost it in transit, CNN reported.
Allen told the news provider that he and his girlfriend found the Dachshund/Jack Russell Terrier mix on a Mexico beach and decided to take him home with them.
Their new pet, they named "Paco" was reportedly in very bad shape and needed dog health care.
The couple told CNN they took their new dog to the veterinarian, purchased a dog travel kennel, and took all the necessary steps to adopt the pup before heading to their home in Seaforth, Canada.
Susan Elliot, a representative for Delta told CNN that the dog escaped from its carrier at the airport in Mexico City and they were unable to locate it.
"Our staff have conducted exhaustive searches to locate the dog," Delta told the news source. Delta has since offered sincere apologies to Allen and compensated him for his loss of the dog.
But Allen told CNN that's not what he wanted.
"I am hopeful that Delta will be able . . . to locate and retrieve Paco and that he can come to my home and be loved and cared for," Allen told the news provider.
According to CNN, a Delta representative in Mexico City told Allen that the dog carrier was too small and that he would have to sign a waiver acknowledging Delta would not be held accountable if Paco was injured.
Allen told the news provider there had been no issues with the crate and that Paco had been at ease in the kennel.
"He could both turn around and stand comfortably," he told CNN.
Elliot told the news source she had never heard of another account where a passenger's dog had been misplaced by her company.
"This is extremely rare," she told CNN.