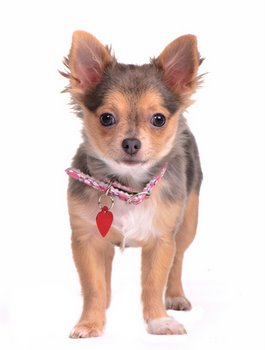 By: Dr. Fiona Caldwell
Idaho Veterinary Hospital
For Pets Best Insurance
Veterinary Pet health insurance makes sense. With the rising cost of veterinary care many people are forced to make tough decisions when it comes to their pet's health needs in the time of crisis.
The US spent about 48 billion on their pet's care last year. Nothing can feel worse than not being able to provide for the furry family members you love. Unlike human medicine, most veterinary clinics do not have the resources to treat animals without being paid for their services. As with most things in life, it is impossible to plan or know if or when your pet may become ill or injured.
For Helen this was unfortunately something she found out first hand. When her older Chihuahua mix became critically ill, she found as a senior citizen on her limited budget, she was unable to afford care for her. It took a while for Helen to recover from not only losing her friend, but feeling the guilt that with better financial stability, or pet insurance, she could have had more time with her. When she was ready she opened her heart to a new Chihuahua from the shelter, a sweet jet black girl named Sassy. This time Helen made sure to sign up for pet health insurance.
Three years went by and Sassy was as healthy as ever, with no need for the use of the pet insurance plan Helen had purchased for her, until one day after leaping from the couch Sassy cried out and began limping on a hind leg. Helen made an appointment at the local veterinary clinic to determine what was wrong.
After examining Sassy, it was apparent that she would benefit greatly from surgical correction of the injured knee. Helen didn't hesitate and scheduled her surgery for the following week. Sassy did great after surgery and Helen realized she wouldn't have been able to provide this for Sassy had she not invested in the pet health insurance policy three years earlier. Veterinary orthopedic surgery is costly and can range from $1,000 to $2,500, depending on area of the nation, size of the pet and whether the surgeon is a Board Certified Specialist. In most cases it is required that this is paid in full at the time of the surgery.
About three months after Sassy's surgery Helen noticed something disturbing, now Sassy was limping on the other knee. After visiting the veterinarian's office again she learned the bad news that Sassy's other knee was affected as well. It was unfortunate that Sassy had just recovered from her last surgery, but the recommendation was to have the other knee corrected as well.
Within the span of three months Sassy had two major orthopedic surgeries that were very costly. As a senior citizen, Helen was so grateful to have her pet health insurance policy cover the majority of her bill. Sassy would not have received the surgery she needed without it. Today Sassy is doing great on her two repaired knees and Helen will always be an advocate of cat and dog insurance, as it made a difference in her life and Sassy's as well.