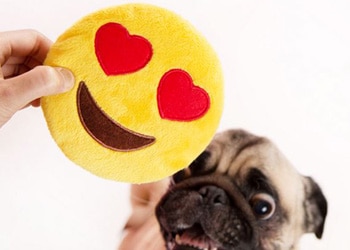 By Therese Pope, a freelance writer based in California. Pope writes for Pets Best who offers pet health insurance plans for dogs and cats across the U.S.
Valentine's Day is right around the corner! Show your love and affection by spoiling your furry or human valentines' on February 14. These fun, heartfelt gifts will make happy tails wag and put a big smile on the face of your favorite human who loves pets.
1. Valentine-Themed Toys
A valentine-themed toy is always a great option for your dog or cat valentine.
The online store, Bark Shop has several cute options. They have heart-shaped squeaker toys that look like the candy hearts with embroidered sayings like, "sniff me." They also have chew toy ropes in the shape of hearts. Lastly, for those emoji fans, they have a squeaker toy in the shape of the emoji smiley face with hearts for eyes. Shop online at Barkshop.com.
Ore originals is another great online store with products for pets as well as products for humans that are pet-themed. For dogs, check out the heart shaped "I Woof You" squeaky toy. And for cats, they have a pounce toy with a heart shaped toy at the end of the string that says, "Meow." Visit their shop at oreoriginals.com.
Photos below.
2. Heart Design Collars, Clothing & Accessories
Dogs and cats will step out in valentine-style with these whimsical love-inspired accessories. Here are several options to check out.
First, the online Snooty Pooch Boutique. They have the simple but sweet rhinestone heart charm that can be easily clipped to your dog or cat's collar. They also have a leather step-in harness with a contrasting color leather heart on each side, and you choose your custom color combination. Browse their shop at snootypoochboutique.com.
Another online store, the Sassy Pup, offers a cheery fabric dog collar featuring multi-colored hearts printed side by side. Or if a hoodie is more of your pet's style, they have a lip print hoodie with a heart in the center that says, "Kiss me." Their store can be found at sassypup.net
The online store, Pampered Paw Gifts, features a variety of valentine gifts for cats and dogs including valentine-themed bandanas featuring phrases such as "Puppy Love," "Be Mine," and "Heart Breaker." Other unique gifts include valentine clip-on bowties, hair bows, and handcrafted collar charms. Pampered Paw Gifts support national animal rescue organizations, and proceeds from their sales help pets in need. Visit their shop at pamperedpawgifts.com.
Photos below.
3. Pet Themed Jewelry
For the pet lover in your life, surprise them with dog or cat inspired jewelry. Check local shops in your area, or there are many sites online that sell pet-themed jewelry, for example Etsy. The online store Iheartdogs.com has a variety of dog-themed gifts, including the "Paw Over My Heart" pendant necklace with a water color paw print. Additionally, each purchase on their site helps fund meals for shelter dogs. To shop their website visit Iheartdogs.com.
4. Cat and Dog Shaped Cookies
Instead of sending chocolates or flowers to your favorite human valentine, give them a box or "bouquet" of cat and/or dog shaped cookies. Check your local bakeries to see if they make them. You can also order them online from companies such as Gourmet Cookie Bouquets. They offer bouquets such as "Valentine You're Purrfect" for cat lovers, or "You're Doggone Special" for dog lovers. For pet owners who love both dogs and cats, the "Doggone You're Purrfect" bouquet features an assortment of cat and dog shaped cookies. You can even include a customized message. To shop visit their website at www.gourmet-cookie-bouqets.com
Photos below.
5. Dog or Cat Themed Tote Bag
Reusable grocery bags are very popular not to mention handy, so why not give your human valentine a pet-themed tote bag they can use for everything from grocery or pet store trips to a dog park visit. Many stores offer them from major retail chains across the country to online shops such as Etsy, Dog is Good, or Zazzle.
Photos below.
Photo above from barkshop.com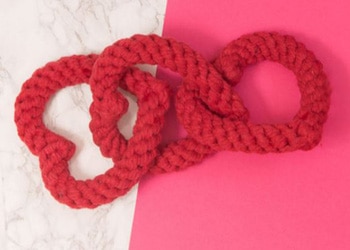 Photo above from barkshop.com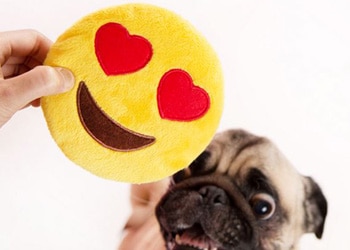 Photo above from barkshop.com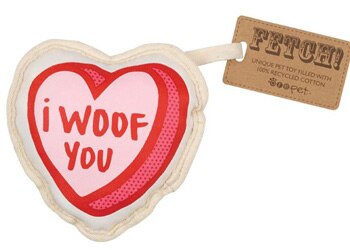 Photo above from oreoriginals.com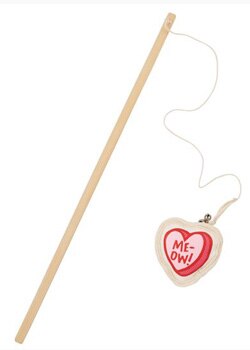 Photo above from oreoriginals.com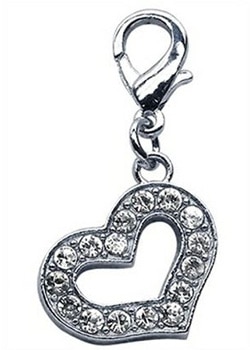 Photo above from snootypoochboutique.com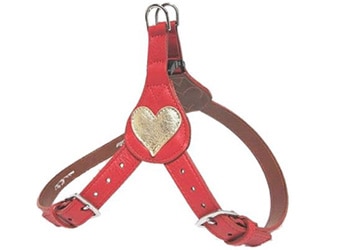 Photo above from snootypoochboutique.com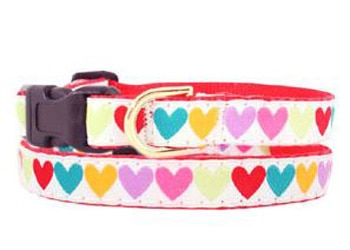 Photo above from sassypup.net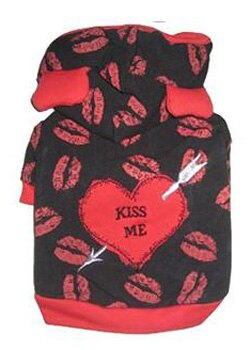 Photo above from sassypup.net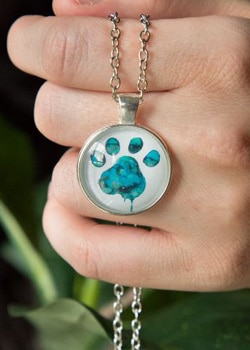 Photo above from iheartdogs.com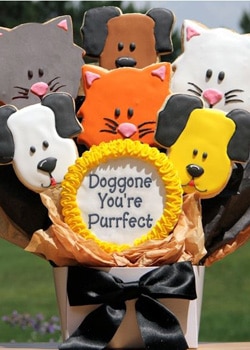 Photo above from gourmet-cookie-bouquets.com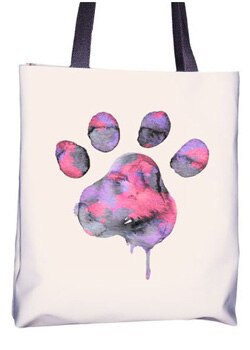 Photo above from iheartdogs.com