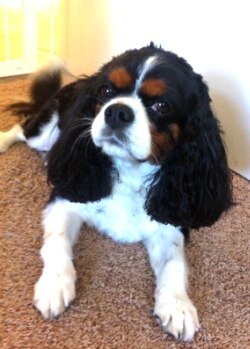 BOISE, Idaho – In an effort to highlight current pet-naming trends, Pets Best Insurance Services, LLC, a leading U.S. pet insurance agency, has released its list of the top 10 most popular names for dogs and cats enrolled with the agency in 2013.
Each year, pop culture tends to have a considerable impact on the names people select for their pets. Illustrating this trend, Bella was the No. 1 name among dogs insured by Pets Best. The increased popularity of the name Bella can be attributed to the well-known main character of the "Twilight" book and movie series. Bella also served as the most popular canine name in 2012.
While Lucy took the No. 2 spot for canines, other favorites in 2013 included classic dog names that remain popular throughout the years, such as Max, Buddy, Molly and Charlie. Although Bailey was the fourth most popular name in 2012, it slid to tenth place in 2013.
Lucy was the most popular cat name, representing an impressive increase from 2012, when it was tenth on the list. Bella was also popular among felines, placing fourth in 2013. In addition, the name Lily dropped from first place in 2012 to fifth in 2013. Simba, the name of the courageous young lion in Disney's animated film "The Lion King," fell out of the top ten in 2013 after ranking fourth in 2012. Simba's spike in popularity likely came as a result of the popular film's 3D rerelease in 2011.
 Top 10 Dog Names of 2013

1. Bella
2. Lucy
3. Max
4. Charlie
5. Daisy
6. Molly
7. Buddy
8. Lola
9. Maggie
10. Bailey
Top 10 Cat Names of 2013
1. Lucy
2. Jack
3. Max
4. Bella
5. Lily
6. Oliver
7. Charlie
8. Lucky
9. Sammy
10. Leo
"A pet's name often has a strong personal significance to its owner," said Dr. Jack Stephens, president and founder of Pets Best. "Many people show their affection by naming pets after characters and icons they admire and enjoy. Pet owners also often give their dogs and cats human names that seem to reflect the unique personalities of their four-legged family members."
Pets Best offers a multitude of pet health insurance plans for both cats and dogs. These include a Feline Illness plan that covers common feline illnesses and a Cancer Only plan covering the diagnosis and treatment of cancer. For more information about the agency and its plans, visit www.petsbest.com.
About Pets Best Insurance Services, LLC
Dr. Jack L. Stephens, president of Pets Best, founded pet insurance in the U.S. in 1981 with a mission to end euthanasia when pet owners couldn't afford veterinary treatment. Dr. Stephens went on to present the first U.S. pet insurance policy to famous television dog Lassie. Pets Best provides coverage for dogs and cats and is the only veterinarian founded and operated pet insurance company in the United States. Dr. Stephens leads the Pets Best team with his passion for quality pet care and his expert veterinary knowledge. He is always available to answer questions regarding veterinarian medicine, pet health and pet insurance. The Pets Best team is a group of pet lovers who strive to deliver quality customer service and value. Visit www.petsbest.com for more information.
Pet insurance coverage offered and administered by Pets Best Insurance Services, LLC is underwritten by Independence American Insurance Company, a Delaware insurance company. Independence American Insurance Company is a member of The IHC Group, an organization of insurance carriers and marketing and administrative affiliates that has been providing life, health, disability, medical stop-loss and specialty insurance solutions to groups and individuals for over 30 years. For information on The IHC Group, visit: www.ihcgroup.com. Additional insurance services administered by Pets Best Insurance Services, LLC are underwritten by Prime Insurance Company. Some existing business is underwritten by Aetna Insurance Company of Connecticut. Each insurer has sole financial responsibility for its own products.
Pets Best is a proud member of the North America Pet Health Insurance Association (NAPHIA).
Photo: Bella, a Cavalier King Charles Spaniel, has been protected by Pets Best since 2008.
###