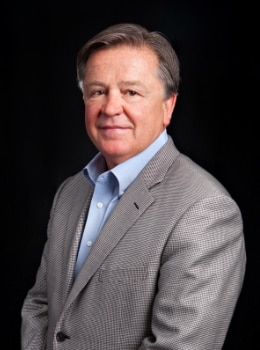 Dennis Steadman offers extensive background in business and veterinary pharmaceuticals
BOISE, Idaho – Pets Best Insurance Services, LLC, a leading U.S. pet health insurance agency, announced today that Dennis Steadman, a recognized business leader across the U.S. and abroad, has joined the agency's Board of Directors.
Steadman offers more than 35 years of experience as a successful entrepreneur and serving in executive roles with prominent multi-national companies, including a successful veterinary pharmaceutical company he built from the ground up.
Prior to joining Pets Best board, Steadman served as president, CEO and director of Velcera, Inc., an animal health company he developed from concept into a thriving business that was eventually acquired for $160 million. In addition, Steadman served as a senior executive with Merial and Merck, both international developers, manufacturers and distributors of pharmaceuticals.
He has also worked as a consultant for numerous Fortune 500 companies and founded Valorum Associates, a company providing strategic and organizational advisory services. He is currently chairman of the board at Piedmont Pharmaceuticals, LLC, a specialty pharmaceutical company focused on animal health therapeutics.
"Dennis' extensive background in the veterinary industry will serve as an asset to Pets Best's efforts to help pet owners afford veterinary care and essential pet medication," said Greg McDonald, CEO of Pets Best. "We look forward to working alongside him as we continue to serve as a trusted partner for pet owners across the nation."
Steadman has achieved numerous accomplishments throughout his career, including the creation of a successful venture-backed start-up, as well as forming and implementing innovative veterinary pharmaceutical distribution models in both America and Japan that have been in use for decades. He also designed and executed the successful merger and integration of two multinational veterinary pharmaceutical companies in North America.