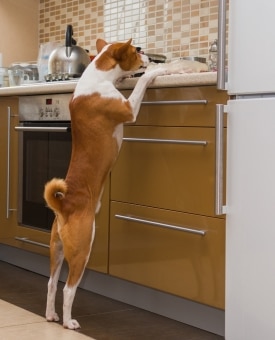 Costly vet visits on the rise due to marijuana ingestion and inhalation in dogs and cats
As more states legalize marijuana to varying degrees, Pets Best Pet Insurance wants to make sure pet owners are aware of marijuana's dangers to animals. Believe it or not, marijuana can cause serious illness in dogs and cats, which may be exposed to its effects either by ingesting the plant or by inhalation of smoke.
While marijuana is rarely deadly to animals, it can cause serious illness in pets. One of the most common ways animals will ingest marijuana is when it has been left out and unattended. Although this occurs more frequently in dogs, it can also happen with cats. This may happen when the plant itself has been left out, or when it has been incorporated into baked goods, which some pets find especially appealing.
Beware that marijuana brownies are particularly unsafe because they include chocolate, an additional poison to dogs and cats, acting as a potent stimulant that can affect nervous systems negatively, causing illness or even death. Plus, dogs are attracted to the smell of chocolate as well as other baked goods, which makes them even more dangerous.Read More…