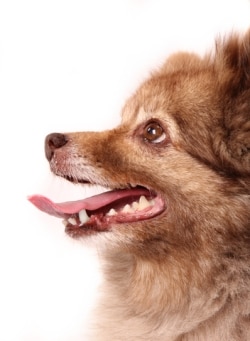 Industry leader offers advice in recognition of National Pet Dental Health Month 
Boise, Idaho (February 14, 2012) – In recognition of National Pet Dental Health Month in February, Pets Best Insurance, a leading pet insurance provider based in Boise, Idaho, today released a list of useful pet dental health care tips for dog and cat owners across the nation.
"We want to make sure pet owners have access to the information they need to keep their pets healthy and happy through regular dental care," said Dr. Jack Stephens, president and founder of Pets Best Insurance. "Periodontal disease is a serious concern for dogs and cats, sometimes resulting in severe health conditions like heart disease and infections, but there are a number of steps pet owners can take to protect their four-legged family members."
Pets Best Insurance encourages pet owners to consider the following dental health tips:
Schedule a dental exam and professional cleaning
Scheduling an annual visit to the veterinarian for a dental examination often plays a key role in identifying pet dental health issues. Pet parents are encouraged to consult with their veterinarians to determine how often their pets should receive professional teeth cleanings. Veterinarians can also help pet owners develop at-home dental care strategies designed to meet the unique needs of their pets.
It's also important for people to examine their pets' teeth on a monthly basis to look for plaque and tartar accumulation in the form of yellow or brown material where the tooth meets the gum line.
If left untouched, plaque buildup will result in tartar, which cannot be brushed off and will eventually lead to more advanced infections. Tartar can loosen and eventually destroy teeth, and infections under the gum line may also spread to the vital organs, resulting in a host of serious health issues.
Don't forget to brush!Read More…