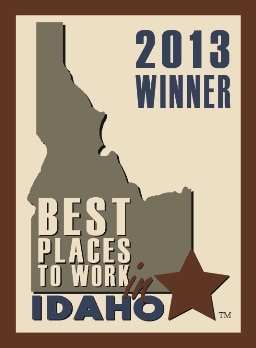 Boise-based pet insurance provider boasts high employee satisfaction 
Boise, Idaho – Pets Best Insurance, a leading nationwide pet insurance agency based in Boise, Idaho, announced today the company has been named one of the Best Places to Work in Idaho.1
The company is among a select group of Gem State businesses to receive recognition this year from the Best Places to Work in Idaho program, a collaboration between the Idaho Business Review and POPULUS, a well-known Idaho-based research and consulting firm.
The Best Places to Work awards are distributed based on the results of surveys designed to measure various aspects of employee satisfaction. The annual survey rates companies by their performance in a variety of areas, including compensation and benefits, employee growth and development, and work-life balance. Workplace environment and company management are also important factors in the survey.
Dr. Jack Stephens, the veterinarian who founded Pets Best Insurance to promote pet health and reduce the financial burden placed on pet owners, expressed pride in his company's most recent accomplishment.
"Our employees choose to work for Pets Best because they care about animals," said Stephens, who serves as the president of Pets Best Insurance. "We value the hard work these dedicated people invest in improving the lives of animals, and we pride ourselves on cultivating a supportive and rewarding environment for our employees."Read More…