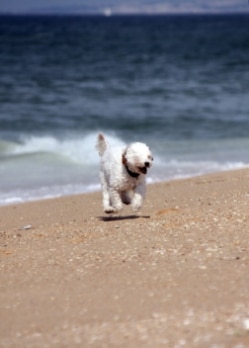 Pets Best Insurance releases list of unusual and expensive summertime claims
BOISE, Idaho – Pets Best Insurance, a leading nationwide pet insurance agency, has released its annual list of the top five bizarre and expensive insurance claims for the summer season. Since opening its doors in 2005, the Boise-based insurance company has experienced a steady stream of unusual summertime claims.
"Pets will always be curious and adventurous, and the summer months pose many risks for accidents, especially when families include their pets in vacations, yard work and outdoor activities," said Dr. Jack Stephens, founder and president of Pets Best Insurance. "When preparing for vacations and projects, please don't forget to take precautions for your four-legged family members."
*Some of the more unusual summertime pet health insurance claims the agency has received include:
Throwing in the Towel
Tango, a German shorthaired pointer in Missouri with a penchant for gobbling household objects, chose to make a beach towel a summertime appetizer. The meal didn't settle well.  After the dog threw up parts of the towel, the remaining portion had to be surgically removed, to the tune of $2,063. Fortunately, Pets Best Insurance reimbursed $1,650 of the veterinary bill.
Two Holes in One
There's no par for this course. While his owners were away, a Labrador retriever in California named Copper passed the time by scarfing down not one, but two golf balls. Both had to be surgically removed, costing $3,874, of which Pets Best reimbursed the pet owners 80 percent.
Snacking on FertilizerRead More…