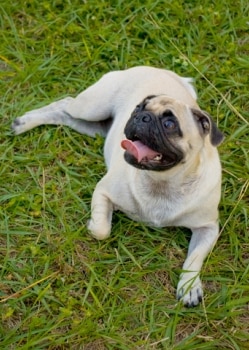 Pets Best Insurance urges pet owners to protect animals from heat stroke 
BOISE, Idaho  – With temperatures soaring in many areas across the nation, Pets Best Insurance urges dog owners to exercise caution when spending time outdoors with their four-legged family members this summer. Pets Best, a leading nationwide pet insurance agency, seeks to warn pet owners about the serious risks associated with heat stroke and excessive sun exposure among dogs.
Each summer, the Boise, Idaho-based company receives a multitude of insurance claims filed for pets suffering from heat-related illnesses. High temperatures can create dangerous and potentially fatal health issues for dogs, the most vulnerable of which are short and flat-nosed breeds, including pugs, bulldogs and Shih Tzus.
Among the most common and dangerous risks for canines is heat stroke, which occurs when a dog's body temperature exceeds 106 degrees and it faces potential damage to the brain and other organs. Fair-skinned and short-coated white dogs are also highly susceptible to excessive sun exposure, which can lead to sun burn and skin cancer.
Many pet owners are likely unaware of how quickly heat stroke and other heat-related issues can occur in canines. The risks are especially high if a dog is left inside a car, even on days with mild temperatures. On a seemingly cool summer day of 68 degrees, the temperature inside a car can jump to 81 degrees within a mere 10 minutes. After an hour, the temperature inside the car can reach 115 degrees, a deadly level for dogs.
Heat-related health issues are not only hazardous, but also incredibly expensive. The average insurance claim Pets Best processes for heat stroke is $1,136. On average, Pets Best reimburses $800 of that, which is why the agency encourages pet owners to consider the benefits of obtaining insurance coverage for their pets.
"Pets Best sees a high number of claims for heat stroke every year, and we urge pet owners to prevent this issue by protecting their pets from intense heat," said Dr. Jack Stephens, founder and president of Pets Best. "Of course, summer emergencies can happen anytime, and being prepared with pet insurance coverage has saved our clients significant amounts of money for their veterinary care."Read More…