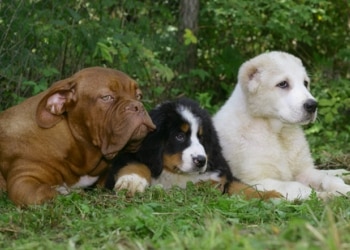 Expanded coverage now available in 29 states
BOISE, Idaho – Pets Best, a leading nationwide pet insurance agency based in Boise, Idaho announced today its popular BestBenefit accident and illness plans have been expanded to include full coverage for hereditary and congenital conditions. Pets Best is currently rolling out the expanded plans across the nation, with full hereditary and congenital coverage now available in 29 states.
Full hereditary and congenital coverage is available for pets of all ages, with no second deductibles or additional restrictions on policy limits.
"While Pets Best has always offered coverage for common breed-specific conditions such as Wobbler syndrome, intervertebral disc disease and cherry eye, we recognized the value of expanding our BestBenefit plans to include full coverage for hereditary and congenital conditions," said Dr. Jack Stephens, president and founder of Pets Best. "Many hereditary and congenital conditions require ongoing veterinary treatment to improve pets' quality of life, which is why we sought to provide pet owners with the most comprehensive, straightforward and affordable coverage possible."
The Pets Best BestBenefit plans offer comprehensive coverage for accidents and illnesses, with no upper age limits, low deductibles and reimbursement rates from 70 to 90 percent.Read More…